Europe hits 1 million electric car mark - a year after China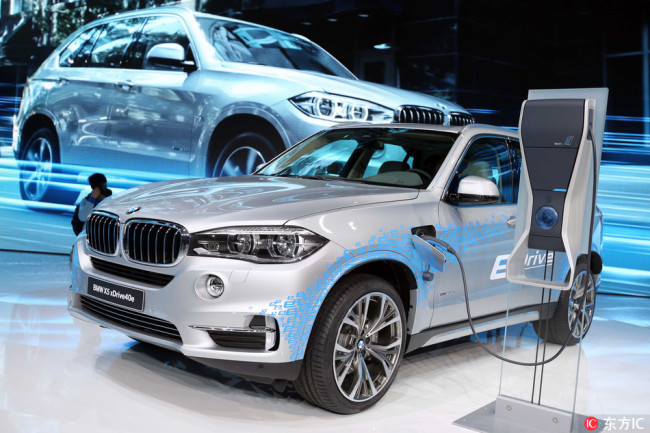 A BMW X5 xDrive40e car is on display during the 16th Shanghai International Automobile Industry Exhibition, also known as Auto Shanghai 2015, in Shanghai. (File Photo: IC)
Sales of electric cars in Europe grew by forty percent in the first half of this year.

The growth means that there are now more than a million electric cars on European roads - a landmark that was hit in China over a year ago.
The US still trails behind China and Europe when it comes to the adoption of the new technology. Nevertheless, analysts expect that there will be a million electric cars on American roads by the end of 2018.
In China, manufacturers shifted 77 percent more electric vehicles so far this year than in the previous year.
Meanwhile, in Europe, this figure was 37 percent.
Perhaps the sales increases should come as no surprise – Chinese companies have invested equivalent of nearly 22 billion euros in electric car production in the last year.
To put this figure in context, European manufacturers invested 3.2 billion euros into EV production over the same period.