China is one of most appealing destinations for foreign investors: report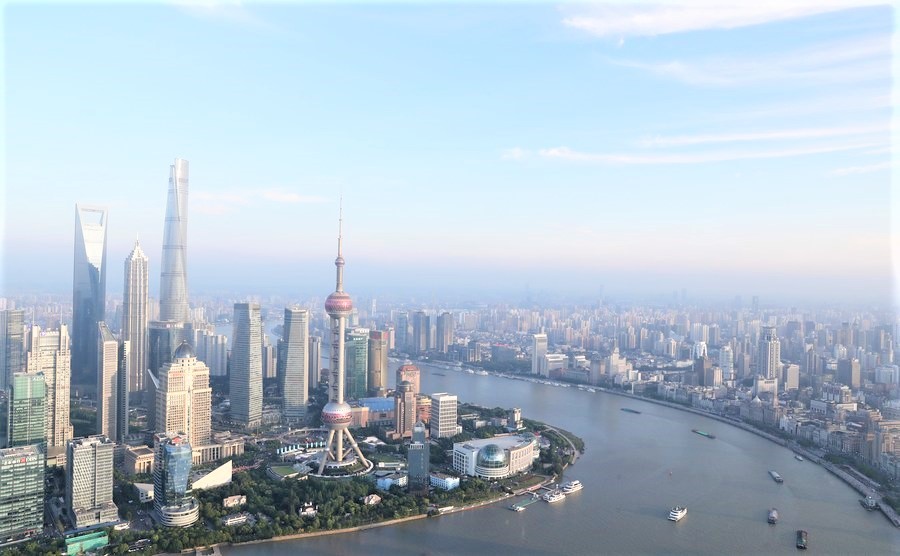 A view of the Lujiazui area in Shanghai, East China. (Photo: Xinhua)
China is considered one of the most appealing investment destinations for foreign investors despite the ongoing coronavirus outbreak and mounting downside pressure, according to a new report.
The Global Business Complexity Index 2020 by global professional services provider TMF Group said China has hitherto been a labor superpower, supplying multinationals with workers to manufacture their goods. And a consumer economy is rapidly developing in the country, which has a professional class of approximately 400 million.
TMF said in the report that there are ever more incentives for multinationals to market their products within China itself. For instance, the launch of the China International Import Expo, an annual trade fair held in Shanghai, reflects the government's promotion of this shift.
"The Chinese government is sending a clear signal to open up wider to the outside world," said Thunder Lee, China chief at TMF Group. "The construction of the Hainan Free Trade Port and the Guangdong-Hong Kong-Macao Greater Bay Area, as well as other incentives, will strongly promote foreign funds flowing into the country. In addition, the Foreign Investment Law and the regulation on optimizing the business environment, which took effect (on Jan 1) this year, will further simplify compliance and alleviate the challenges face by multinationals."
Ministry of Commerce data showed that foreign direct investment into the Chinese mainland, in actual use, expanded by 7.5 percent year-on-year to 68.63 billion yuan in May. In US dollar terms, the FDI inflow stood at $9.87 billion, an increase of 4.2 percent year-on-year.