Vietnam values Chinese investment: official
HANOI, May 13 (Xinhua) -- Vietnam values and gives priority to strengthening economic and trade cooperation with China, and hopes to receive greater investment from China and the overseas Chinese community, local daily newspaper Vietnam News on Monday quoted a local investment official as reporting.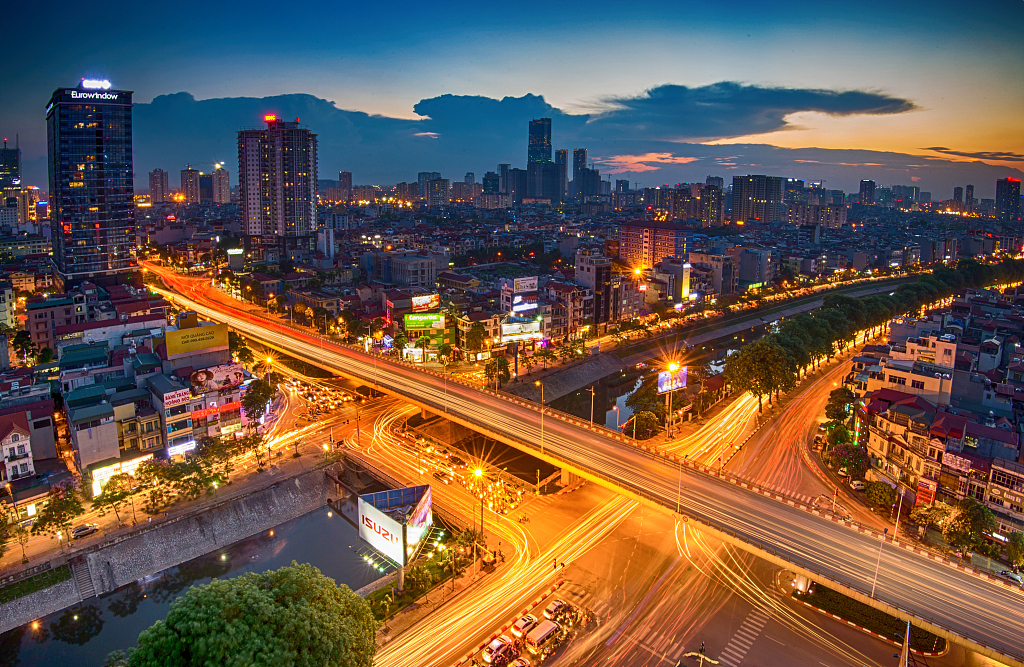 File photo of Hanoi by VCG
"I'm pleased to see that many leading Chinese corporations are expanding their investments in the fields of electronics, renewable energy and information technology (IT), applying modern technology and bringing more value in line with Vietnam's foreign investment orientation," said Nguyen Noi, deputy director of the Foreign Investment Agency under the Vietnamese Ministry of Planning and Investment.
In the first four months of 2019, China registered over 1.3 billion U.S. dollars of investment in Vietnam, becoming the biggest foreign investor by newly registered capital, according to the latest statistics from the agency.
Noi highlighted Vietnam's new foreign investment policy which prioritizes projects with high added value, advanced technology, modern management, minimal environmental impact and spillover effects that support the country's sustainable development.
He called on Chinese companies to increase investment in Vietnam's mechanics, electronics, new materials, pharmaceuticals, support industry, robotics, IT, infrastructure and clean energy.