Norway powers ahead: over half new car sales now electric or hybrid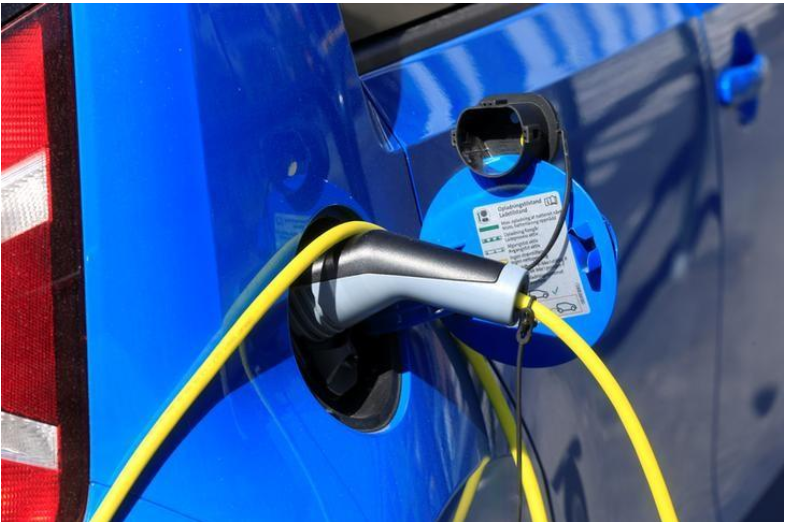 An electric car is charged at a parking lot in Oslo, Norway, June 1, 2017. Photo: Reuters/Ints Kalnins

Sales of electric and hybrid cars rose above half of new registrations in Norway in 2017, a record aided by generous subsidies that extended the country's lead in shifting from fossil-fuel engines, data showed on Wednesday.
Pure electric cars and hybrids, which have both battery power and a diesel or petrol motor, accounted for 52 percent of all new car sales last year in Norway against 40 percent in 2016, the independent Norwegian Road Federation (OFV) said.
Norwegian car sales in 2017 were topped by the Volkswagen Golf, BMWi3, Toyota Rav4 and Tesla Model X. The Tesla is pure electric and others have electric or hybrid versions.
In many countries, high prices of battery-driven cars, limited ranges between recharging and long charging times discourage buyers. Car makers say the disadvantages are dwindling over time with new models.
"We view Norway as a role model for how electric mobility can be promoted through smart incentives," a spokesman at BMW's Munich HQ said. "The situation would probably be different if these incentives were dropped."
Other "good examples" of policies to spur electric-car demand include Britain, California and the Netherlands, he said.
ZERO GOAL
Last year, Norway's parliament set a non-binding goal that by 2025 all cars sold should be zero emissions. Among other nations, France and Britain plan to ban sales of petrol and diesel cars by 2040.
Christina Bu, head of the Norwegian Electric Vehicle Association which represents owners, said the 2025 goal meant that Norway should stick with its incentives for electric cars.
"It's an ambitious goal only seven years away," she told Reuters. Overall, sales of zero emissions cars in Norway rose in 2017 to 21 percent from 16 in 2016.