US stocks rise on eased China-US trade tensions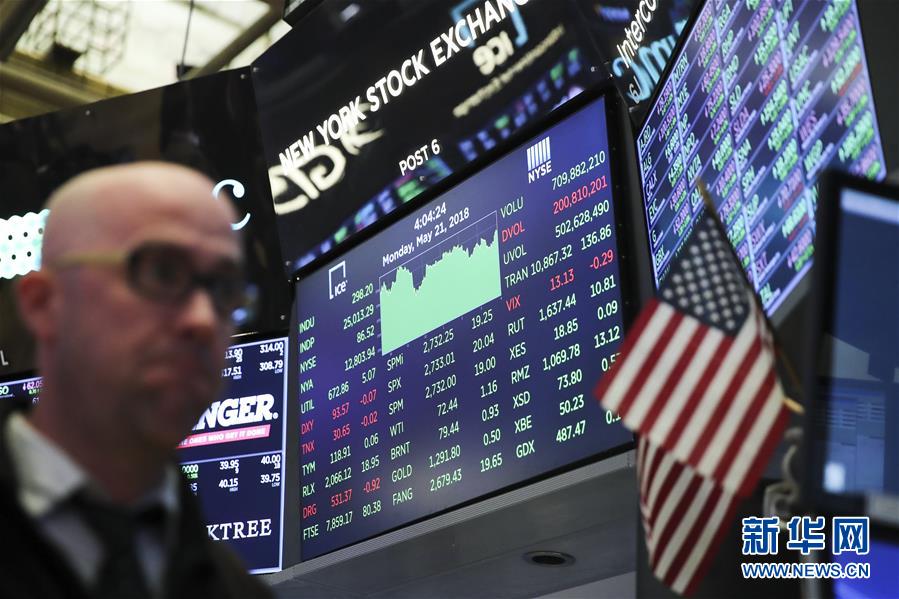 Photo: Xinhua
US stocks closed sharply higher on Monday with the Dow back above 25,000 for the first time in two months, as blue chip stocks rallied on eased trade tensions between China and the United States.
The Dow jumped 1.21 percent to 25,013.29, and the S&P 500 rose 0.74 percent to 2,733.01, while the Nasdaq increased 0.54 percent to 7,394.04.
China and the United States issued a joint statement Saturday on economic and trade consultations, vowing not to launch a trade war against each other.
Analysts said the statement offered investors some relief over concerns about trade tensions between the world's two biggest economies.
During the earnings season, many companies had cited trade tensions as a major uncertainty for 2018, so any news about eased trade tensions was good news for investors.
On Monday, the gains of the Dow were led by Boeing, United Technologies and Caterpillar, which rose 3.6 percent, 2.3 percent, and 2.1 percent, respectively, at market closing.
Intel and 3M, the Dow Component companies that both lagged behind earlier in times of trade tensions, rose 1.5 percent and 1.4 percent, respectively.
All 11 sectors of the S&P 500 traded in positive territory on Monday, with industrial and telecom sectors leading the gain. The industrials rose 1.54 percent while the telecom sector was up 1.49 percent.
Last week, investors' concerns over China-US trade relations led to weekly loss for all three major indices. The Dow and the S&P 500 both erased 0.5 percent while the Nasdaq declined 0.7 percent.
Analysts said the market will more likely focus on fundamentals now as trade tensions have eased.
Investors will keep a close eye on the Federal Reserve's next move. Market expectations for four Fed rate hikes this year stood at 52.3 percent, according to the CME Group's FedWatch tool.
The minutes from the central bank's Federal Open Market Committee policy meeting in April is scheduled to be released on Wednesday.