China's foreign trade up 9.1 pct in first eight months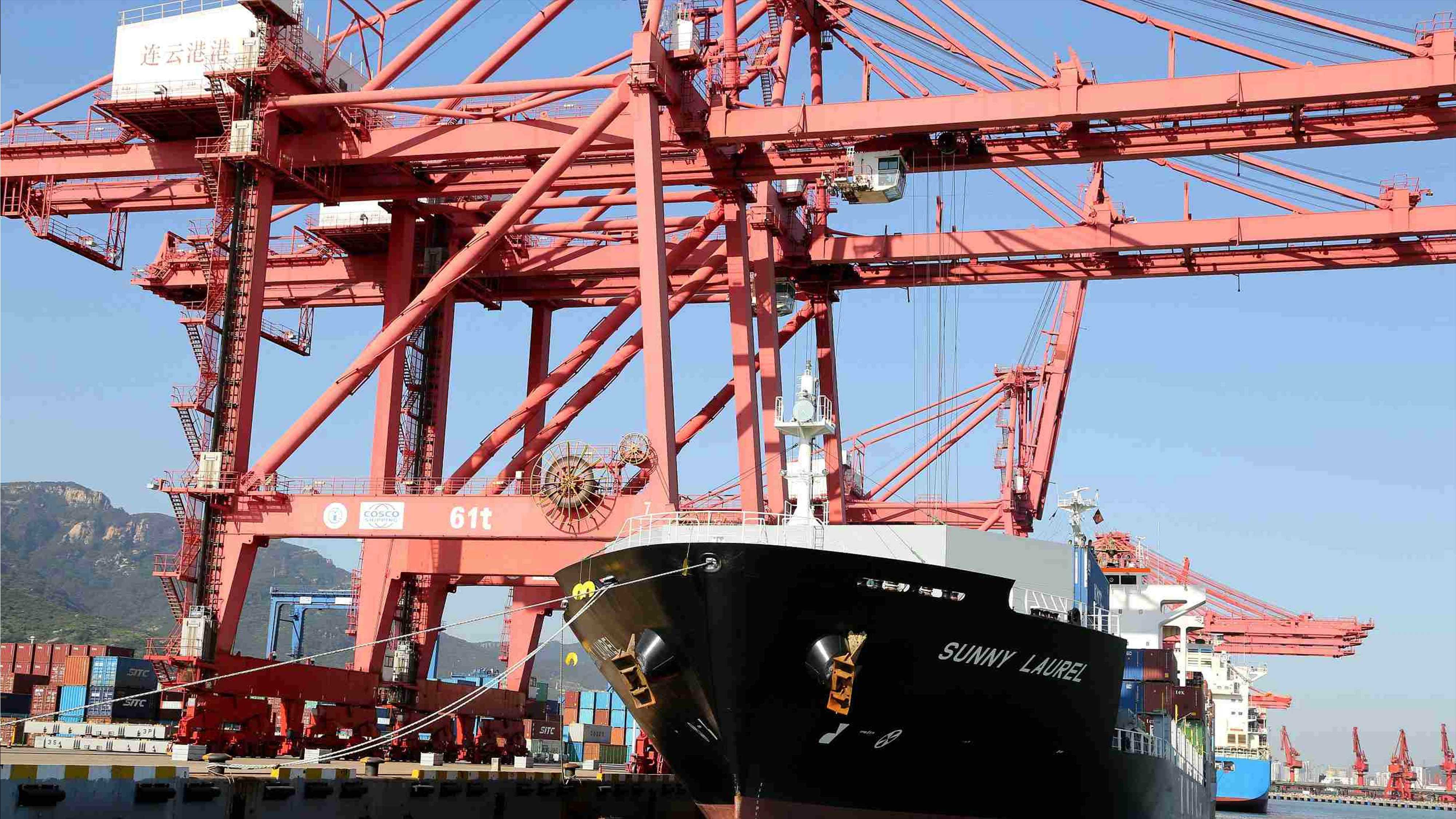 (Photo: CGTN)
China's goods trade went up 9.1 percent year on year to 19.43 trillion yuan (about $2.85 trillion) in the first eight months of this year, customs data showed Saturday.
Exports rose 5.4 percent year on year in the January-August period to 10.34 trillion yuan while imports grew 13.7 percent to 9.09 trillion yuan, resulting in a trade surplus of 1.25 trillion yuan, which narrowed by 31.3 percent, according to the General Administration of Customs.
In August, exports rose by 7.9 percent while imports jumped by 18.8 percent.
In the first eight months, exports and imports of products under the general trade category, which are differentiated from processing trade, gained 13.1 percent from a year ago to 11.43 trillion yuan, accounting for 58.8 percent of the total foreign trade, 2.1 percentage points higher than the same period in 2017.
The country's trade with major trading partners saw an increase during the January-August period. Trade with the European Union, its largest trading partner, climbed 6.2 percent, and trade volume with the United States and ASEAN countries increased by 5.9 percent and 11.8 percent, respectively.
In particular, China's trade with the US reached $2.67 trillion in the first eight months, and the trade surplus with the US expanded 7.7 percent to $1.24 trillion.
Trade with countries along the Belt and Road totaled 5.31 trillion yuan, up 12 percent year on year, 2.9 percentage points faster than the average growth rate, data showed.