Chinese securities regulator's move on data security rules boosts shares
Global Times
1649166373000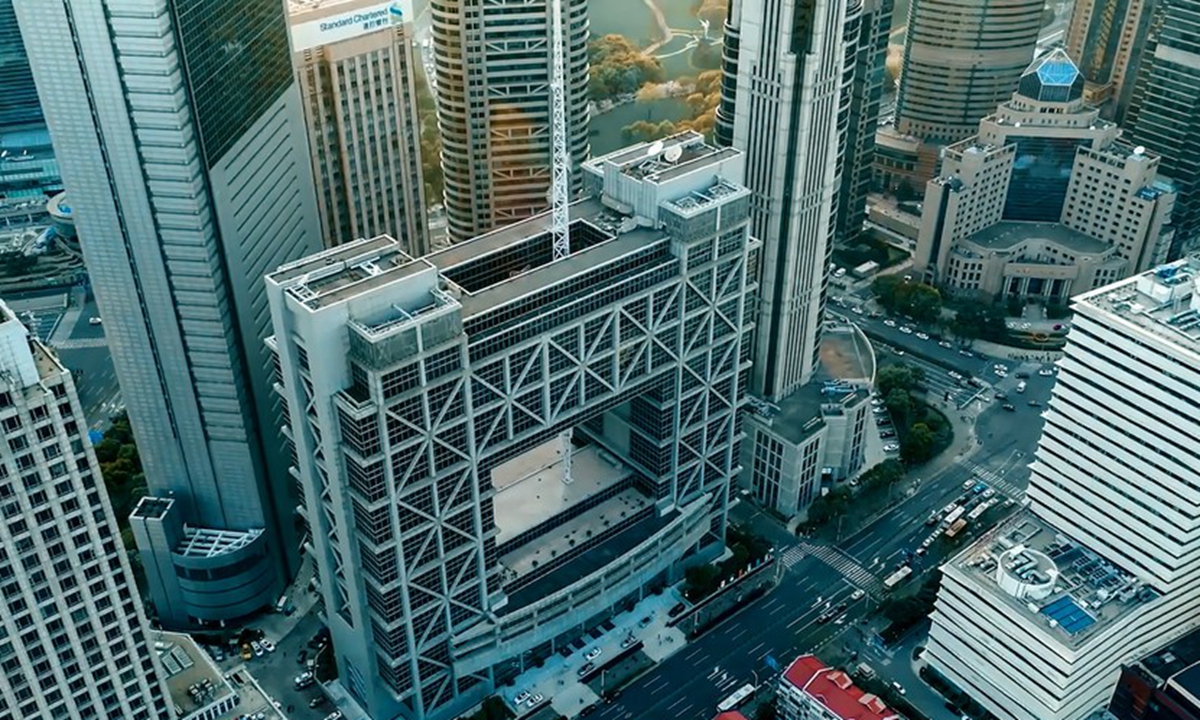 The Hong Kong stock market started April on a high note, after China's securities regulator unveiled draft revisions to data security rules governing overseas listings of domestic firms.

The proposed revisions apparently calmed jittery investors who have over recent weeks been on edge amid regulatory divergence between the world's top two economies. A rally across Chinese stocks in the wake of the weighty announcement is consequently in the air.
On Monday, the first trading day of April, Hong Kong's benchmark Hang Seng Index closed up 2.1 percent, led by stellar gains of tech giants. The Hang Seng TECH Index, which tracks the 30 largest technology firms traded on the Hong Kong exchange, soared 5.43 percent on Monday.
In the US, the NASDAQ Golden Dragon China Index, a closely watched gauge of US-traded Chinese firms, skyrocketed 7.37 percent on Monday.
The Hong Kong market was closed on Tuesday due to the Qingming Festival holidays and will resume trading on Wednesday. The Chinese mainland market, for its part, is scheduled to begin trading for April on Wednesday, also due to the holidays.
The stellar gains on Monday, seen as hinting at a stellar opening for A shares on Wednesday, derive optimism from the draft revisions to regulations that came into force in 2009 as groundwork for domestic firms to ensure data security related to overseas share offerings.
The major modifications unveiled on Saturday included a clearer guidance on confidentiality and file management for domestic firms, relevant securities firms and brokerage services institutions seeking overseas IPOs, and improved arrangements for cross-border regulatory cooperation.
Deletion of the 2009 provisions includes requirements that Chinese regulatory institutions ought to play a dominant part in on-site inspections or the inspection results of Chinese regulators need to be dependent on, according to a statement posted on the website of the China Securities Regulatory Commission (CSRC), citing international cross-border audit regulatory cooperation practice.
"I reckon that a consensus has finally been reached on the unresolved issue that has lingered for multiple years," Hong Hao, managing director and head of research at BOCOM International, told the Global Times.
It's good news for the majority of Chinese shares traded on US exchanges, Hong said, noting that the valuations of these stocks are at very low levels.
It would be reasonable to assume that overseas-listed Chinese stocks are set for a conspicuous revival in valuation terms, although the extent of the gains would still be contingent upon regulatory policies overseeing relevant industries, China Fund News reported on Monday, citing Wang Hanfeng, chief strategist at China International Capital Corp.
While a key financial meeting on March 16 greatly revived investor sentiment, addressing pressing concerns, including the economic outlook and China-US audit regulatory rifts, the market remains alert to the addition of more US-traded Chinese firms to a watch list being prepared by the US.
Some market watchers also warn against an excessively bullish view.
The Saturday announcement doesn't mean that woes over audit rifts that have haunted US-listed Chinese shares have been entirely defused, according to Dong Shaopeng, an expert advisor for the CSRC.
The securities regulator is seeking public comment on the draft revisions through April 17.