McDonald's buys Israeli AI company for over 300 mln USD
JERUSALEM, March 26 (Xinhua) -- Fast food giant McDonald's has signed an agreement for the acquisition of the Israeli artificial intelligence (AI) personalization start-up company Dynamic Yield, as published Tuesday by the two companies.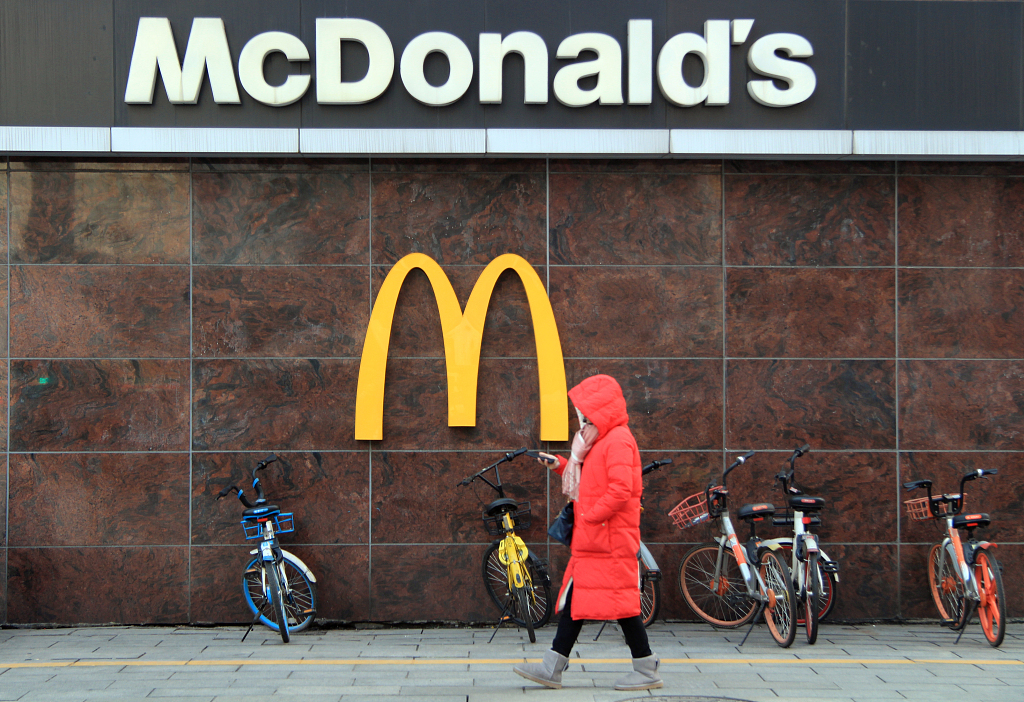 (Photo: VCG)
Both companies did not reveal sums, but according to American and Israeli economic media, the deal is worth more than $300 million.
Dynamic Yield, founded in 2011 and headquartered in the coastal city of Tel Aviv and in New York City, has developed a platform that helps marketers increase their revenues.
The platform is based on automatic matching of the marketer's website content to the customers, as well as the mobile site, application and the marketing emails.
The company employs more than 200 people, half of them in Israel and the rest in the US, Singapore, Germany, France, Spain and Russia.
So far, Dynamic Yield has raised $80 million, including from the Chinese tech giant Baidu, The New York Times, Deutsche Telekom and venture capital funds.
McDonald's, founded in 1940, is the world's largest fast food chain, with about 38,000 restaurants and 1.9 million employees in more than 100 countries.
The company is traded at a market cap of about $142 billion on the New York Stock Exchange (NYSE).
McDonald's said that it will "utilize the Israeli technology to provide a more personalized customer experience by varying outdoor digital Drive Thru menu displays to show food based on time of day, weather, current restaurant traffic and trending menu items."
"This decision technology can also instantly suggest and display additional items to a customer's order based on their current selections," the company added.
Liad Agmon, co-founder and CEO of Dynamic Yield, said that the deal "is a major milestone in our company's history, representing a unique opportunity for us to develop at a higher scale of innovation and break the boundaries of what originally thought possible."