Bank of England chief: No-deal Brexit worse than 2008 financial crisis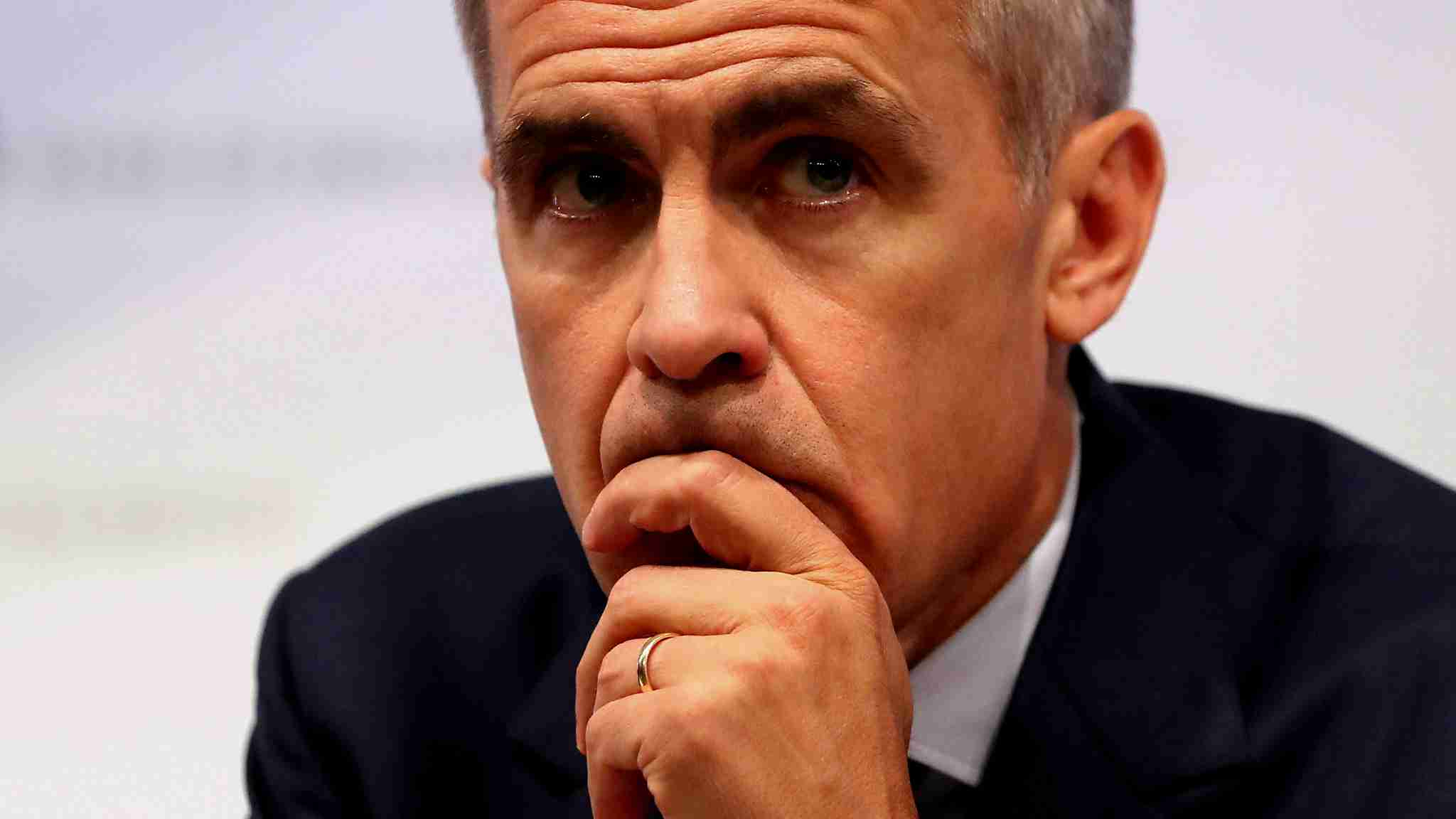 (Photo: CGTN)
Failure to reach a deal with the European Union on Brexit could leave the UK facing a financial crisis worse than 2008, warned Bank of England Governor Mark Carney on Thursday.
In a meeting with UK Prime Minister Theresa May and other senior cabinet ministers, Carney suggested a no-deal situation could collapse the UK's housing market, push unemployment into double figures and lead to financial risks beyond the control of the central bank.
Carney, who earlier this week confirmed he would stay in his role as Bank of England governor until 2020, has previously called a potential no-deal Brexit "highly undesirable" with an "uncomfortably high" chance of happening.
The Bank of England chief has however been criticized by pro-Brexit figures within the government, including influential Conservative MP Jacob Rees-Mogg, the leader of the European Research Group, who recently called Carney the "high priest of Project Fear."
Rees-Mogg's comments have been echoed by other leading "Brexiteers," including former foreign secretary Boris Johnson, who was present at the launch of a new report by "Economists for Free Trade" on Tuesday, which claimed the UK "had nothing to fear" from a no-deal situation.
According to the Financial Times, Thursday's cabinet meeting saw Carney warn that UK property prices could fall by as much as 35 percent in the event of a no-deal Brexit, as a result of inflation, unemployment and higher interest rates.
Citing an anonymous source who attended the meeting, the Financial Times reported that in the event of a no-deal, Carney said cutting interest rates would lead to higher inflation, because of a "disruption on the supply side" caused by an abrupt break in ties with the EU.
Carney's comments came days after former prime minister Gordon Brown warned in an interview with The Guardian that the UK was "in danger of sleepwalking into a future crisis."
Brown, who was in power during the 2008 financial crisis, said that thanks to barriers like US President Donald Trump's protectionism, the UK would be particularly vulnerable in a crisis that would see governments involved in a "blame-sharing exercise rather than solving the problem."
On Thursday, a spokesman for Theresa May dismissed Brown's comments, saying "since 2008 we have built one of the most robust regulatory systems in the world, designed specifically to ensure financial stability and protect taxpayers."