Most US companies show 2019 profit in China
chinadaily.com.cn
1599645047000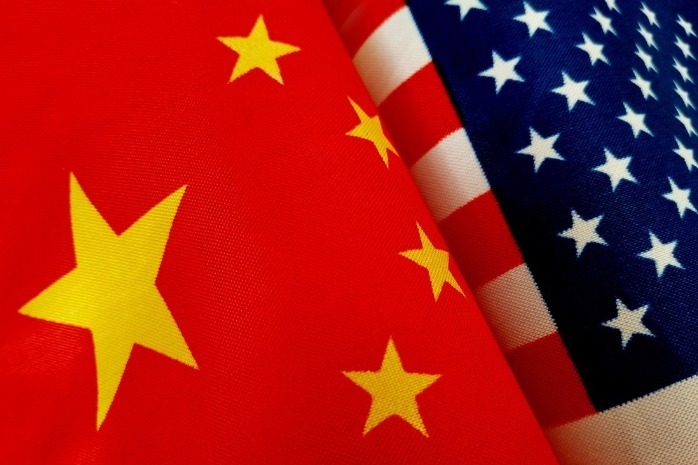 A vast majority of US companies reported profitability in China last year despite trade frictions between Beijing and Washington. (Photo: Sipa)
A vast majority of US companies reported profitability in China last year despite trade frictions between Beijing and Washington, and they are committed to staying in the market that is too big to fail, a new survey has found.
About 92 percent of the 346 companies polled by the American Chamber of Commerce in Shanghai said they will remain in the Chinese market, according to the China Business Report 2020 the organization released with consultancy PwC on Wednesday.
Of over 200 respondents that own or outsource manufacturing operations in China, only 3.7 percent said they are moving some production out of China to the US, despite a mixture of concerns on geopolitical tensions, tariffs or supply chain weakness exposed by the COVID-19 pandemic.
"Clearly it's a question of market size, growth rates and ease of doing business here," Ker Gibbs, president of the AmCham Shanghai, told China Daily.
"Because most of our members are…making products and services within the China market and for the China market…so it's the market opportunity that's keeping them."
The report found 78.2 percent of respondents made a profit in China in 2019, marginally ahead of results seen in recent years. Among them, retailers were among the biggest beneficiaries, with 85.4 percent reporting profits last year against only 69.7 percent in 2018. A relatively big proportion of respondents, or 30 percent, reported their China revenue growth in 2019 was 'significantly higher' than worldwide revenue growth, which represents a 6 percentage points increase from 2018.
Also, the number of companies reporting China as a significant source of profits for their US headquarters jumped 9.4 percentage points to 32.1 percent.
"Following an exceptionally weak first quarter due to COVID-19, we saw a strong rebound in the second quarter in China auto demand to near previous-year volumes, and current forecast volumes in Q3 could even exceed 2019," said an executive of an American auto parts supplier.
Despite global uncertainties, some 32.3 percent of US companies plan to add headcount in China, with 38.7 percent saying they would maintain the headcount.
Respondents also report significant improvements in a variety of regulatory issues of concern, with member companies recording a 9.6 percentage points decrease in being encumbered by inefficient government bureaucracy. There also was a 7.5 percentage points drop in companies feeling restricted by limited local R&D and innovation capacity and a 7.2 percentage point decrease in those challenged by lack of talent and capabilities, the report said.
"Where members were positive, sentiment may have been boosted by policy reforms, such as the Foreign Investment Law, which, while in its infancy, aims to promote more equal treatment for foreign and domestic companies, as well as offer greater protection of intellectual property rights," said Mark Gilbraith, management consulting leader for PwC China.
The COVID-19 outbreak also is estimated to have impacted a full year of revenue, with 78 percent estimating negative impact. But taking a longer-term toll is the rise in US-China tensions, with 71 percent of respondents agreeing that the conflict poses a challenge in the next three to five years.