Nielsen: Livestreaming e-commerce gains popularity among shoppers
Livestreaming e-commerce is gaining popularity as a new shopping platform, supported by innovative online channels and the accelerated shift toward online consumption, a report by Nielsen showed on Wednesday.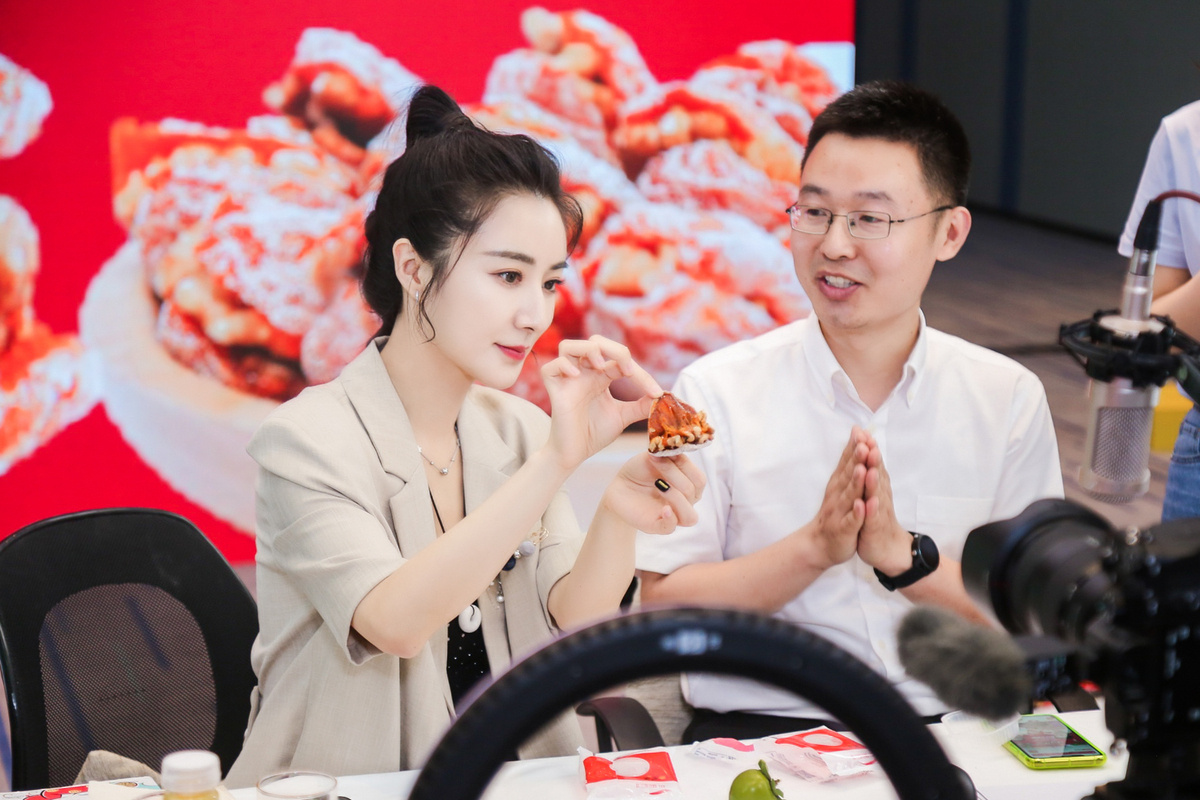 The Nielsen report said that the 710 million online shoppers in China contribute 10 trillion yuan in online retail sales, accounting for 25 percent of total retail sales, and the compound annual growth rate of 2017 to 2019 is 24 percent.
As an integral part of online channels, livestreaming e-commerce is becoming more popular. Its size is expected to reach 961 billion yuan in 2020, which will account for 10 percent of e-commerce in China. In 2020, livestreaming e-commerce attracted 265 million users, accounting for 47.3 percent of livestreaming users, the report said.
According to the report, a higher participation rate of livestreaming e-commerce is expected in the upcoming Nov 11 shopping gala. The report found that consumers in second-tier (71 percent) and third-tier cities (72 percent) are more likely to use livestreaming platforms for their purchases, as compared to those in first-tier cities (64 percent).
Justin Sargent, president of Nielsen China, said: "Online channels keep evolving, driven by a massive customer base and increasing competition, and this has resulted in the shift from C2C and B2C, to vertical e-commerce, cross-border e-commerce, social e-commerce, O2O superstores and livestreaming e-commerce. Livestreaming e-commerce is gaining popularity as an alternative platform for brand marketing and is positioned to be another frontier of e-commerce."
According to the Nielsen report, 54 percent of the shoppers surveyed were female, while the remaining 46 percent were male. In terms of city demographic, Nielsen's survey found that livestreaming e-commerce was more popular in lower-tier cities, which accounted for 55 percent, as compared to first- and second-tier cities, which was 45 percent.
The report found that convenience and lower prices are key reasons why consumers are choosing to use livestreaming shopping. Other reasons include the ability to obtain more product details and recommendations, and be up-to-date on upcoming special offers.
Livestreaming by key opinion leaders (KOLs) and celebrities is becoming more popular as well, as consumers place more emphasis on the recommendations by KOLs and celebrities. According to those surveyed, 56 percent said they would prefer to purchase products via KOL or celebrity livestream houses, while 34 percent were indifferent.
An optimized livestreaming shopping process and experience holds the key to attracting consumers in addition to cost performance. According to the Nielsen study, some of the reasons why consumers are hesitant to use livestreaming e-commerce platforms are due to product quality, after-sales problems, less-than-appealing discounts, as well as being unable to obtain the product.
In terms of products categories, personal care, food and household cleaning products are the most popular purchases made via livestream rooms. The other popular categories include snacks and beverages, clothing and footwear, and beauty products, the report said.
Going forward, consumers will shift to categories that improve life experiences, such as digital and travel products. About 45 percent of consumers will consider purchasing household appliances using livestream platforms, while 36 percent and 27 percent are interested in electronic digital products and travel products, respectively, according to the Nielsen report.