High-tech park nurtures scientific innovation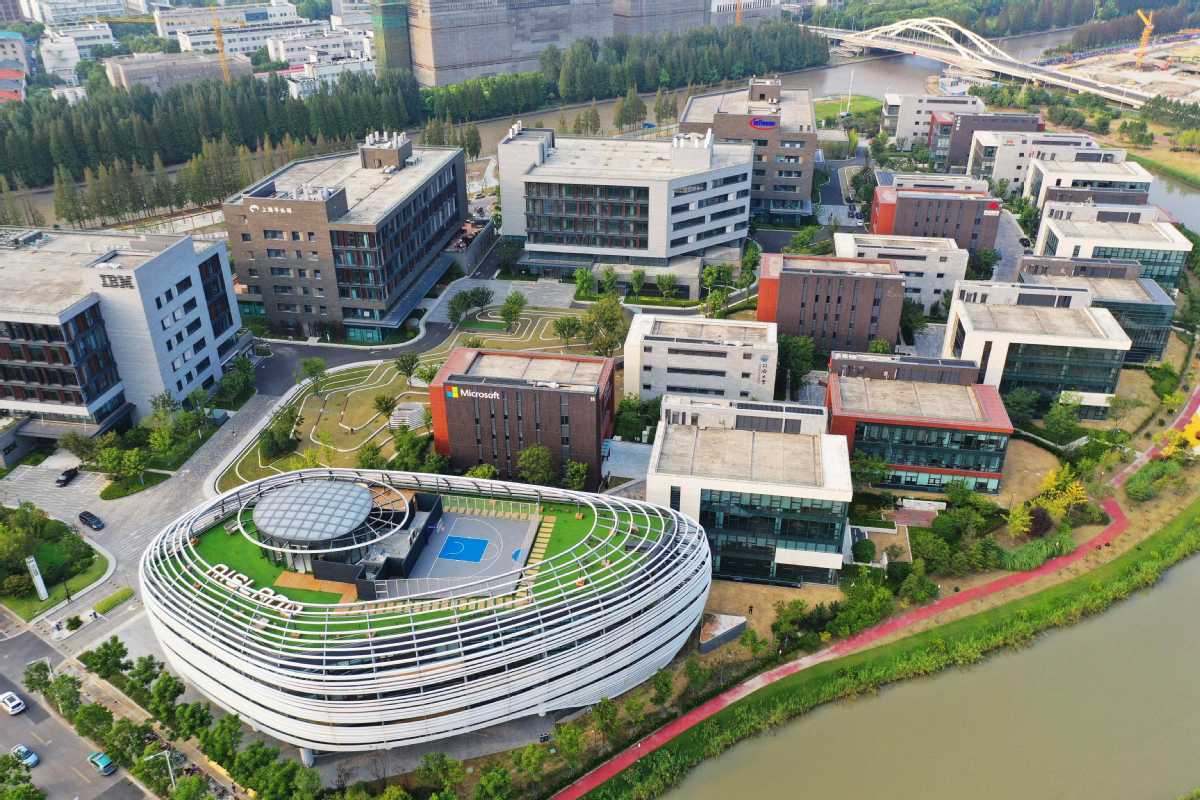 A bird's eye view of the AIsland, which is located in Zhangjiang Science City in Shanghai. (Photo:China Daily)
AIsland is home to some rather enterprising undertakings aimed at turning artificial intelligence ideas into prototypes-and potentially tangible commercial solutions.
AIsland belongs to Zhangjiang Hi-tech Park in Pudong New Area, Shanghai, a vibrant center of scientific and technological innovation, and its proposed new 94-square-kilometer "Science City" aims to compete with Silicon Valley of the United States, Singapore's One North Science Park and Japan's Tsukuba scientific town.
In August, Shanghai approved a plan to upgrade the park into a Science City, where some 700,000 residents, including scientists, entrepreneurs and professionals, will embark on cutting-edge experiments and innovations.
The latest figures reveal that Zhangjiang is now home to 70 unicorns-privately held startup companies valued at over $1 billion-over 50 high-growth companies, and 2,500 startups, which attract a total of nearly 100 billion yuan ($14.1 billion) in active capital per year.
To beef up its development, the municipal government released in April new regulations on bolstering Shanghai's science and technology advancement. The city pledges to nurture high-tech enterprises, provide R&D subsidies and introduce preferential income tax policies for high-tech enterprises in order to provide fair and inclusive support for enterprises' scientific and technological innovation activities.
Shanghai's Medtrum Technologies Inc, a company dedicated to developing medical devices for diabetes management, topped the diabetes device market in terms of the number of patent applications over the past 10 years. The company's core products have even made their way into the European market.
"We chose to set up shop in Zhangjiang because the area has everything needed for startups, including mature industrial chains and a pool of talent to get the company off the ground," said Fu Bin, one of the founders of Charpie Intelligence Technology Co, a leading remote operated vehicle producer in China.