Chinese delivery platform Dada seeks $100m US IPO
chinadaily.com.cn
1589341163000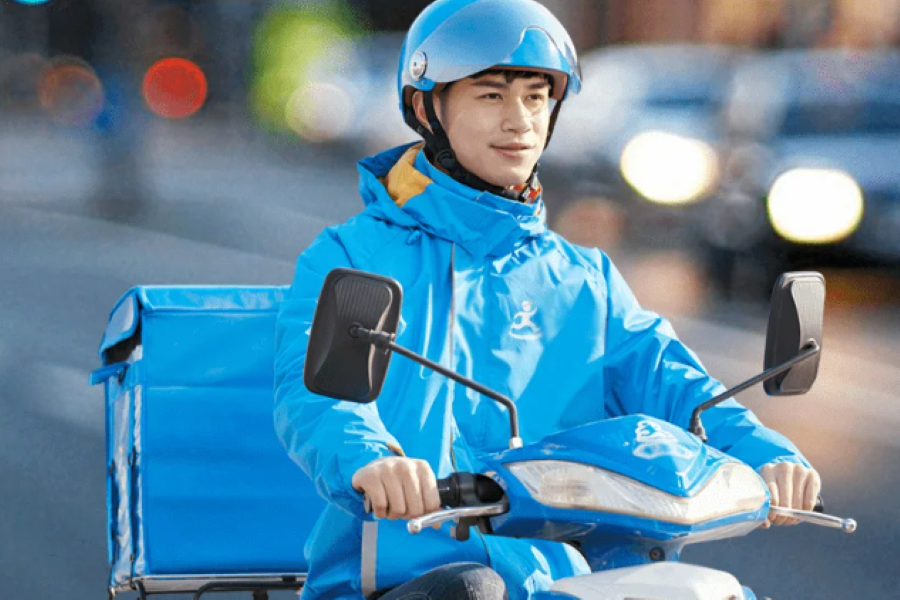 Dada's delivery man. (Photo: kuai.imdada.cn)
Dada Group, China's leading on-demand delivery and retail platform, has filed for a $100 million initial public offering in the United States, according to the company's regulatory filing.
The company plans to list on the Nasdaq stock market under the symbol DADA. However, no pricing terms were disclosed. Goldman Sachs (Asia), BofA Securities, and Jefferies are the joint underwriters on the deal.
Established in 2014, Dada Group operates JD Daojia, one of China's largest local on-demand retail platforms by gross merchandise value in 2019, and Dada Now, a leading local on-demand delivery platform in China by number of orders in 2019.
As of March 31, 2020, Dada Now's intracity delivery service covered more than 700 cities and counties in China, and its last-mile delivery service covered more than 2,400 cities and counties in China. JD Daojia has partnered with almost all the leading supermarket chains, including Walmart, Yonghui and CR Vanguard.
In 2016, the company established a cooperative relationship with Chinese e-commerce heavyweight JD and US retail giant Walmart. The two companies have also become one of its strategic investors.
According to the filing, Dada Group achieved remarkable growth in the past three years, with net revenues growing by 108.9 percent from 526.5 million yuan ($74.3 million) for the three months ending March 31, 2019 to 1,099.6 million for the same period of 2020.
In addition, it has invested strategically to build proprietary technology capabilities, with the goal to improve operational efficiency and user experience in both its local on-demand delivery and retail platform, as well as to empower its retail partners.