Growth in 2020 possible with 'arduous effort': Li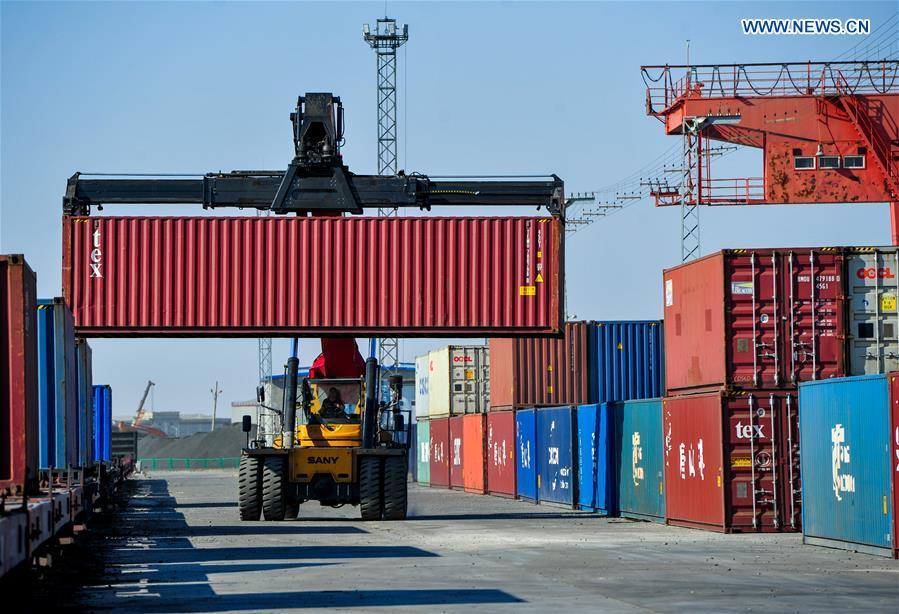 A crane loads containers at Erenhot Port in North China's Inner Mongolia autonomous region on April 11, 2020. (Photo: Xinhua)
China can attain positive economic growth in 2020 and reach its major targets for the year, but will only do so after making arduous efforts to overcome risks and challenges, Premier Li Keqiang said on Tuesday.
In remarks made at a special virtual dialogue with global business leaders organized by the World Economic Forum, Li said the Chinese economy has maintained a momentum of stable recovery, with 7 million jobs already created in urban areas this year.
China can reach is preset targets for this year if there are no unexpected developments in the situation, he said.
It was no easy task for China, as a developing country with 1.4 billion people, to contain the COVID-19 pandemic within a short time period and ensure the living standards of its people, he said, adding the Chinese people have made strenuous efforts and sacrifices during the process.