China to expand free trade network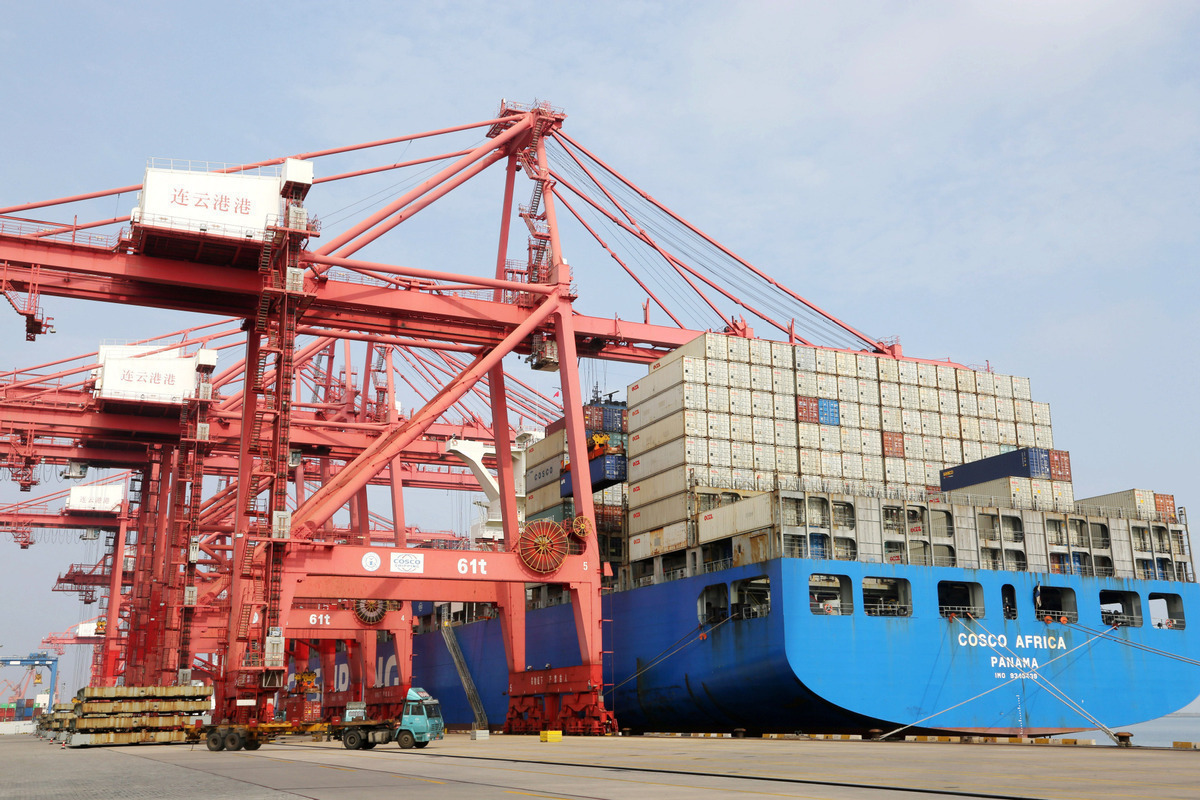 China will step up efforts to expand its free trade area network with trading partners across the world to enlarge its "circle of friends", while eliminating more tariffs on goods and broadening market access for services trade and investment, according to Commerce Minister Wang Wentao.
Wang told Xinhua News Agency in a recent interview that these efforts will push forward higher-level opening-up. He added that the country will facilitate China-Japan-Republic of Korea free trade agreement negotiations, as well as those with the China-Gulf Cooperation Council, China-Norway and China-Israel FTAs, while giving active consideration to joining the Comprehensive and Progressive Agreement for Trans-Pacific Partnership.
China will also strengthen efforts to ensure the landmark Regional Comprehensive Economic Partnership takes effect and is implemented as soon as possible.
Official data shows that China has signed FTAs with 26 countries and regions, with FTAs accounting for 35 percent of the country's total foreign trade value.
Building a high-standard free trade area network with global reach is in line with China's goal of forging a new round of high-level opening-up, and was highlighted in the Party leadership's proposals for formulating the 14th Five-Year Plan (2021-25) for National Economic and Social Development and the Long-Range Objectives Through the Year 2035, Wang said.
He added the country will make more efforts to increase the proportion of the goods trade that enjoys zero tariffs, ease market access for the services trade and investment, and proactively participate in rule-setting negotiations in fields such as the digital economy and environmental protection, to shore up the establishment of an open economy at a higher level.
According to analysts, China's pursuit of higher-level opening-up is in line with the implementation of its new dual-circulation development strategy and will enhance China's contribution to global economic development.
"Opening-up is an indispensable part of the dual-circulation development pattern, because the interplay between domestic and foreign markets will boost each other while the country seeks to build a strong domestic market," said Huo Jianguo, vice-chairman of Beijing-based China Society for World Trade Organization Studies.
Signing more FTAs will help China expand and stabilize external markets and achieve higher-level opening-up, especially as the country proactively makes adjustments to meet related requirements, such as adopting stricter rules for environmental protection and leveling the playing field for market entities, he said.
A new round of higher-level opening-up will also facilitate China's deepening reforms and help build a more transparent and law-abiding domestic market with a better business environment, which will inject new impetus into China's rapid economic growth and further contribute to the world economy, according to Huo.
Zhou Mi, a senior researcher at the Chinese Academy of International Trade and Economic Cooperation in Beijing, said expanding the free trade area network with a global reach is a long-term opening-up strategy for China.
Apart from facilitating goods and services trade, FTAs also provide platforms to establish widely adopted and universally accepted rules in areas such as the digital economy and environmental protection, he said.
However, the establishment of more FTAs requires not only efforts from China but also its trading partners, he added.
China had notable achievements in promoting multilateral trading in 2020, with the signing of the RCEP in mid-November and the conclusion of negotiations for the China-EU investment treaty at the end of the year.
With the RCEP to take effect soon, China will strengthen promotion and training on FTAs to ensure enterprises benefit more from them, according to Wang.