Jeff Bezos's net worth surpasses $100 bln, could go higher
People's Daily app
1511701657000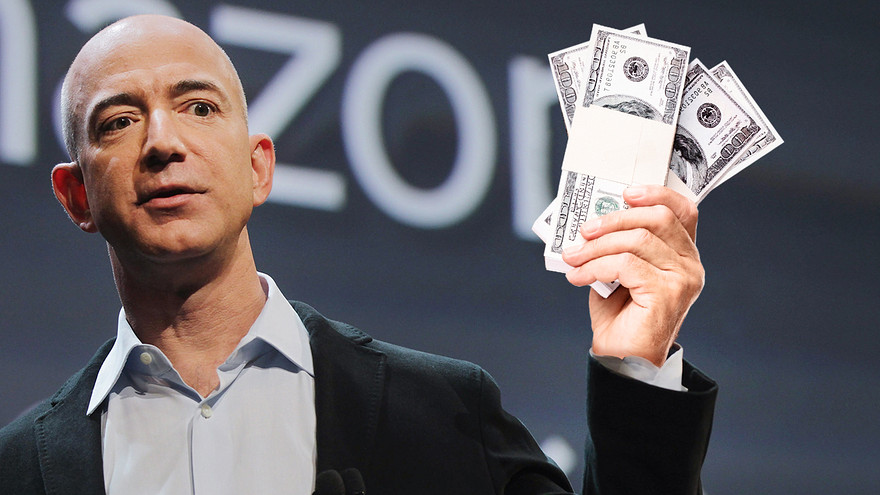 The world's richest man gets even richer.
Jeff Bezos, the founder and largest shareholder of Amazon, has surpassed the $100 billion wealth mark thanks to Black Friday sales, according to Bloomberg Billionaires Index.
With a surge in Amazon's stock value on Friday, Bezos' wealth reached the 12-digit milestone for the first time. This makes him the first person to cross the $100 billion mark since Bill Gates in 1999, according to Bloomberg. In July, Bezos overtook Gates as the world's richest person briefly.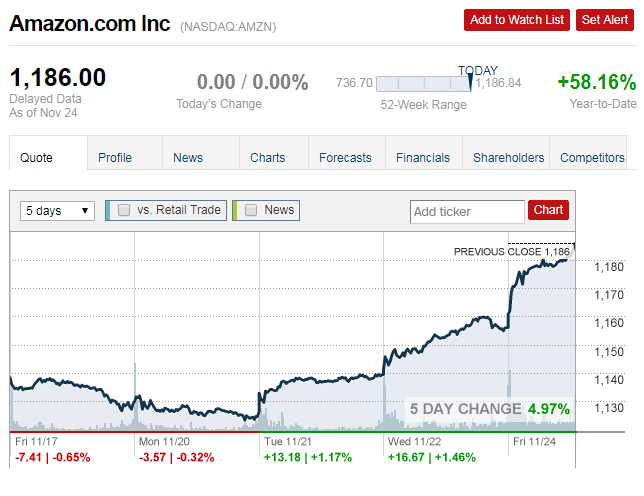 Amazon stock climbed 2.6% and closed at $1,186 on Friday. The stock got a lift from reports that online shopping on Thanksgiving and Black Friday jumped 18% compared with last year. Bezos made almost $2.4 billion on Friday alone.
Owning 78.9 million shares of Amazon, which are up 58% this year, Bezos has been enriched by about $34 billion.
Bezos started Amazon as a well to sell books online, and now Amazon's stature among investors reflects its growing dominance in the retail world, and its ambitions to push into other sectors of the economy, CBS reported.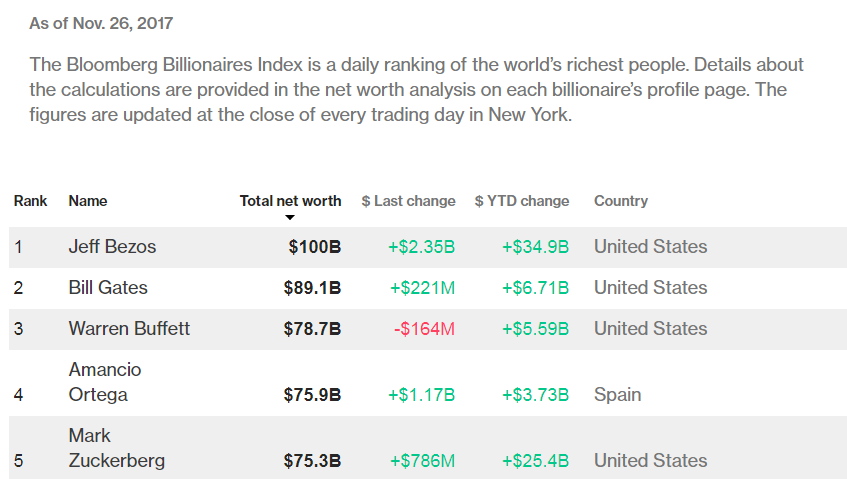 In addition to founding the online retail behemoth, Bezos owns The Washington Post and an aerospace company, Blue Origin.
In the last year alone, Bezos made $19.3 billion. This equals out to about $52 million per day, over $2 million per hour, and $36,000 a minute.
He may be 'the first 12-digit man,' but his net worth could go even higher, Business Insider reported.
According to Oxfam, an international network of organizations working to alleviate poverty, Bezos could become the world's first trillionaire in the next 25 years.