Sinopec ranks second on Fortune Global 500
chinadaily.com.cn
1563784005000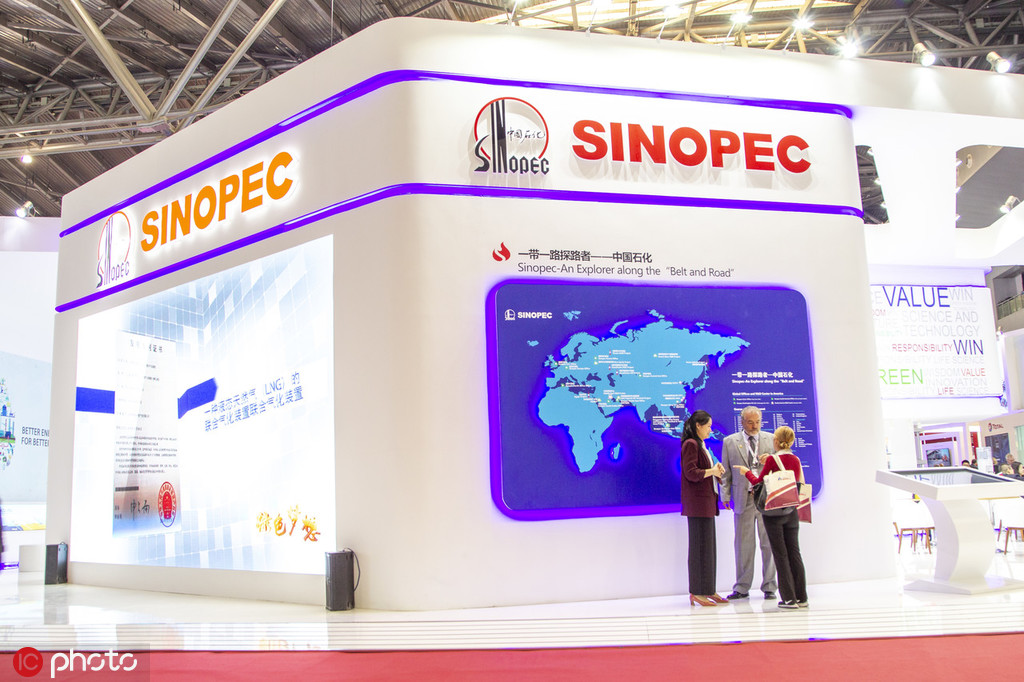 People in front of a Sinopec Group stand during a conference in Shanghai on April 1, 2019. (Photo: IC)
China's largest State-owned oil and gas company Sinopec Group climbed one spot on Fortune's Global 500 list, reaching second place due to sharp gains in both revenue and profits last year, the magazine reported on Monday.
Behind Walmart — whose revenue was $514.41 billion — Sinopec Group saw a 26.8 percent growth in revenue to $414.65 billion last year, and profits in 2018 reached $5.85 billion, up 280.1 percent year-on-year.
The strong results were driven largely by robust domestic demand for gas and chemical products, the report said.
Another Chinese company, China National Petroleum, grabbed the fourth spot with revenue of $392.98 billion in 2018, followed by State Grid with $387.06 billion.
With revenue of $69.85 billion, JD.com continues to lead Chinese internet companies, reaching the 139th spot on the list.
Alibaba Group Holding, whose revenue reached $56.15 billion, was the company with the fastest growth rate, jumping 118 spots to 182.
Gree Electric Appliances Inc and Xiaomi Corp were newcomers to this year's list, and 9-year old Xiaomi was the youngest company among the Global 500.
Three Chinese companies were included in the top 10 of the Fortune Global 500, and are mainly involved in natural resources.
The number of Chinese companies on the Fortune Global 500 was 129, surpassing the US for the first time, as the latter country saw 121 companies make the list.