Huawei, BYD to unveil unmanned monorail driving system
People's Daily app
1515387923000
Chinese technology giant Huawei and China's car-maker BYD announced recently they would unveil their eLTE unmanned monorail driving system on Jan 10.
The Sina Weibo accounts of the two companies feature the system's launch poster, but do not include any details.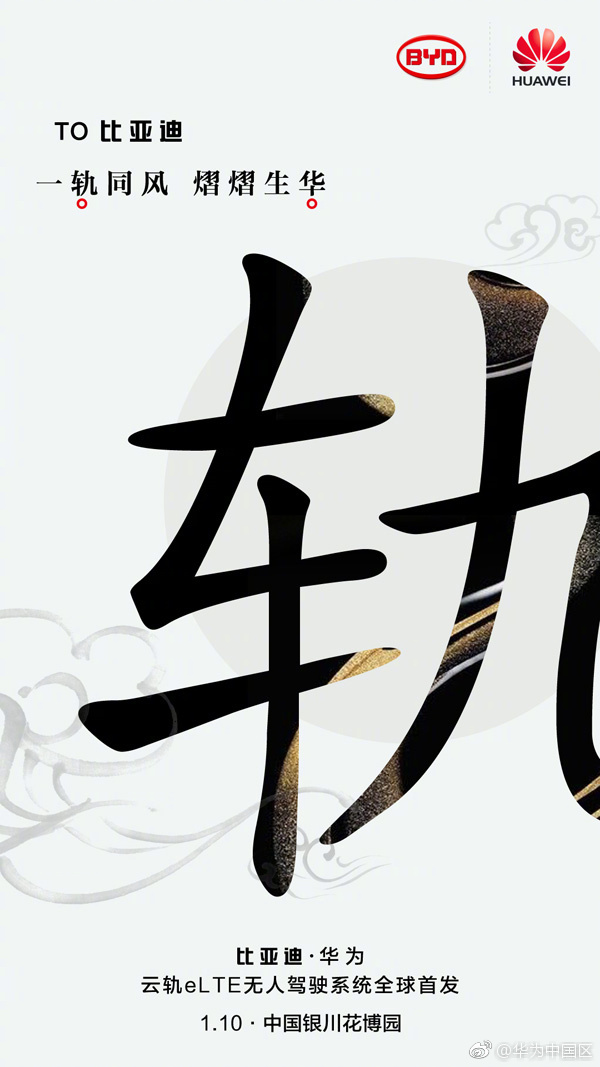 Poster for eLTE lauch ceremony/[Photo: Sina Weibo @huaweiweibo]
The monorail was reportedly developed by a 1,000-member team from BYD at a cost of over 5 billion yuan over the past five years. The company's first monorail was commercially available in August 2017.
(Compiled by Li Lei)