China sees booming second-hand economy
HANGZHOU, March 16 (Xinhua) -- China's second-hand economy continues to thrive as more young Chinese cast away old thinking of rejecting used things and turn to second-hand platforms to explore the extra value of used stuff.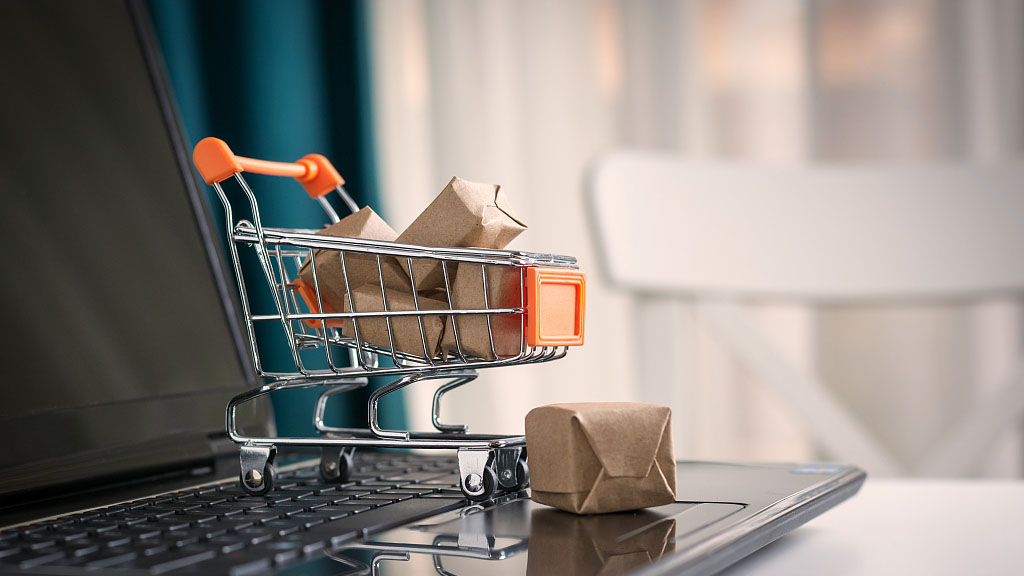 Photo: CGTN
China Center for Internet Economy Research predicted that the second-hand transactions of the country are expected to exceed 1 trillion yuan (about 143 billion U.S. dollars) this year.
The increase of per capita disposable income of Chinese residents and the improved convenience of consumption have stimulated the growth of consumption to a great extent. Unused goods caused by impulse buying and the rapid upgrade of products, however, have now become new consumable items.
With the emergence of an increasing number of second-hand apps in recent years, more and more customers have participated in the second-hand economy.
"I usually buy and sell baby accessories and electronic products on Idle Fish," said Yang Xia, a mother of two. "Kids grow so fast, leaving many toys and clothing unused, but they are too new to be abandoned. Through Idle Fish, that stuff can reach new owners, while sellers can also get some money. It's a win-win business."
Idle Fish, or Xianyu, is a second-hand mobile marketplace spun from Alibaba's Taobao. Established in 2014, the digital flea market has become one of the largest online trading platforms for used goods, from household appliances to cosmetics.
"At present, the number of Idle Fish users has exceeded 200 million, with more than 20 million active users every day. Over 1.4 billion items have been listed on the platform," said Chen Lei, CEO of the platform.
Apart from goods trading, more forms have been derived from the second-hand market to meet people's diversified demands, including recycling, donating, borrowing and old-for-new.
Statistics released by Idle Fish showed that, in 2019, the platform recycled 3 tonnes of used clothes, 9.4 million books, 1.2 million mobile phones and 508,500 home appliances. Meanwhile, about 30,000 users donated over 100,000 clothes to eight provinces and cities in 2019 through the platform. Donation from Idle Fish even reached impoverished children in Laos.
The second-hand book market has also seen a rise as second-hand book applets sprang up and became popular among the youth.
"Although more and more people have turned to e-books in this era, I still prefer paper books, which can always remind me of the original reading experience that I gained in my childhood," said Wu Yin, a white-collar worker in the city of Hangzhou, capital of east China's Zhejiang Province.
Wu has been sending old books to Manyoujing, one of the most fashionable second-hand book platforms, where she can sell her books and earn coupons to "buy" new books.
"Sending away old books for new ones saves the space on the bookshelf and helps me gain new knowledge," Wu added.
Wang Depei, from China Society of Economic Reform, said the boom of the second-hand economy is due to Chinese consumers' upgraded consumption concepts. In the future, this kind of economy has broad space for growth as it can be expanded to more intangible sources such as time and space.