'China chic' dominating domestic fashion market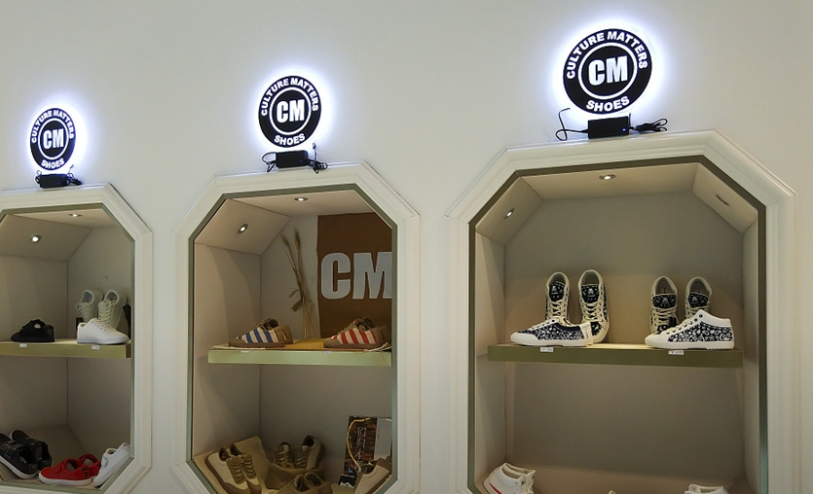 (Photo: CGTN)
China's domestic brands are growing rapidly and coming to dominate much of the country's consumer sector. Sixty percent of the brands earning over 100 million yuan (nearly 14.5 million US dollars) in sales during the just-ended "618" shopping spree have a "Made-in-China" label. People's increasing preferences for Chinese products are even pushing some foreign players out of the market.
The 61-year-old shoe brand Feiyue is one of top players in China's new tide of homegrown chic, with sales more than doubling last year. The company is attracting attention by beginning to work with international copyright holders like Marvel and Disney. Liu Wangsheng, general manager of Shanghai Dafu Feiyue, said the renovated designs attract young people, who are also drawn because of the history behind the brand.
Of course, Feiyue is far from being the only Chinese brand moving into the market. Shoe brand Huili and sports brand Li-Ning are also seeing rising sales among young Chinese, who have come up with a new name for them – China Chic.
Data from retailer Suning shows that over 35 percent of consumers who purchased domestic products last year are post-90s. New designs might be an attraction, but marketing experts believe another reason for the enthusiasm is a sense of national pride.
"Young consumers actually have a high-level of pride towards the country. I think Chinese brands' resurgence actually suits that mentality," said Jason Yu, managing director of Kantar Worldpanel.
The rising power of "Made-in-China" products is also making competition in the market increasingly fierce. A number of well-known foreign retailers including Topshop, ASOS, and Forever 21, have quit the Chinese market, creating opportunities for "China Chic" – but only if the local brands are ready for it.
Yu also said foreign brands are not adapting to the Chinese market since they adopt the same strategy they apply in other countries.
While big names are leading the growth in Chinese product sales, smaller brands are catching up. At the Shanghai Fashion Week, over half of the shows every season are now staged by domestic designers – more than 50 at each show and around 300 local fashion houses are now showing internationally.