US-China Entrepreneurs Roundtable held in Beijing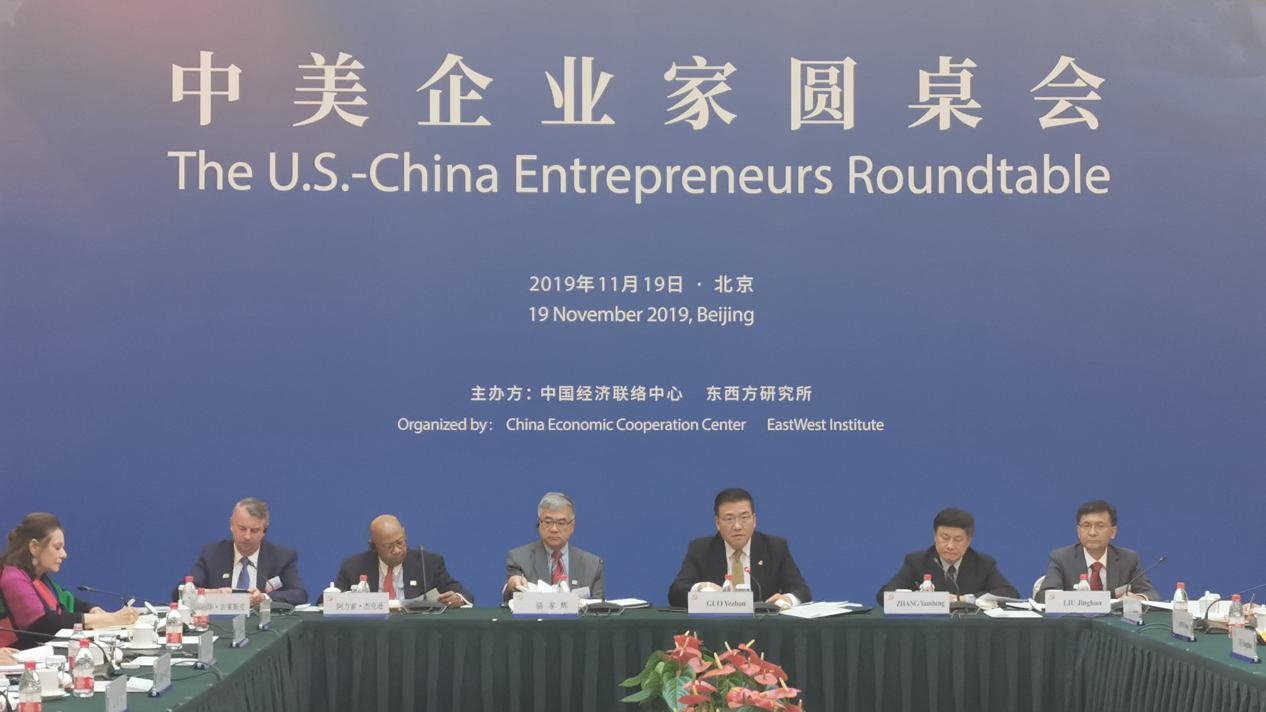 (Photo: CGTN)
A "trust deficit" versus a "trade deficit" – that was one of many topics at the US-China Entrepreneurs Roundtable Meeting in Beijing on Tuesday. The meeting brings together over 70 high-level attendees from both countries. This includes a delegation of US Democratic and Republican Party leaders, and representatives from local government, think tanks and companies.
A keynote speech was delivered by Guo Yezhou, the deputy head of the International Department of the Central Committee of the Communist Party of China (CPC). Guo says it's more important to solve the problem of the "trust deficit" than the trade one. Both sides agree that China and the US have huge cooperation potential in trade and economic sectors.
Hu Zhaoming, the spokesperson of the international department of the CPC Central Committee, said: "American delegates say China-US ties are among the most important international relationships in the world. The development of that relationship is very important for the two sides, and it's also very important for the world. The Chinese delegates emphasized that China and the US should resolve disputes and problems through dialogue and negotiation."
Tim Stratford, the chairman of the American Chamber of Commerce in China, believes that companies don't like uncertainty in that it's hard to make investment decisions or big purchase decisions if one finds there will be tariffs or some other factors affecting business. "We are glad that the government officials are taking it seriously and we hope that they can reach an agreement on the important issues as soon as possible," he said.
Zhang Yansheng, the chief research fellow at the China Center for International Economic Exchanges, said, "Don't waste the opportunities that China and the US have, just like when China got access to the WTO. We should quicken the pace of modernization, and try to bring the US and China back to cooperation rather than confrontation."
"We need to tell stories of Chinese people and stories of Chinese governance. By telling stories and talking face-to-face, we recognize that China and the US are closely bonded with each other," said Zhou Rongguo, deputy director general of the North American, Oceanian and Nordic Affairs Bureau of the international department of the CPC Central Committee.
Cao Dewang, the chairman of the Fuyao Glass Industry Group, said, "I suggest that both sides set aside their differences and seek consensus. We should work together to resolve the problems. Trade disputes will do no good for neither side."