Economists say US biggest loser in trade war
People's Daily app
1567438208000
Washington (People's Daily) - Adrian Sawczuk, an American who loves beer, has been running a family brewery for 10 years. When he decided to start a company, it was natural to plan to open a brewery in South Carolina, called Tidal Creek Brewhouse. He and his family have been preparing for two years, renting a property last year and going through the contract and licensing process. But Sawczuk's plans have been hurt by US tariffs on Chinese imports, forcing the opening of the brewery to be delayed from this fall to the first quarter of next year and cutting hiring.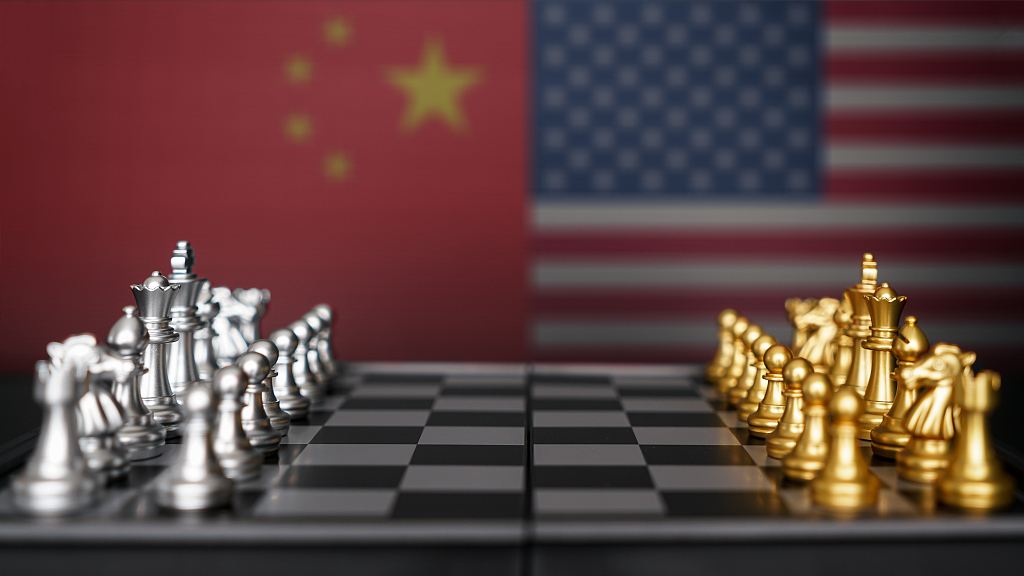 File photo: CGTN
"I had planned to order about $300,000 worth of brewing equipment from China, but the US government's tariff policy forced me to cancel the plan," Sawczuk said. He found Chinese products to be the most cost-effective after comparing several brewing facilities, but noted that the US government is imposing a 15 percent tariff on the equipment, which would be a huge burden for small- and medium-sized businesses like home brewers. Sawczuk looked at other options, but found them too expensive. He said it took too long to get equipment from other countries, like Germany. Ordering equipment from domestic manufacturers on a shoestring budget leaves too few options.
Sawczuk told the People's Daily that while free trade has played an important role in promoting global prosperity, the US government's current tariff policy will cause him to purchase less equipment than he would have originally, and therefore will reduce his growth and hiring plans.
"Ultimately, either our shareholders get less profit, we pay employees less, or we charge customers more so that we can pay the US government the additional tariffs," he added.
Sawczuk's experience is a microcosm of what has happened to many small- and medium-sized businesses in the US. Affected by the US government's tariff policy, they have to face higher operating costs, operating conditions are difficult, and some have even chosen to close.
"There is no winner in a trade war, and the United States is the biggest loser," according to Bloomberg.
Bloomberg economists Maeva Cousin and Jamie Rush wrote that given China's relatively diverse import pipeline, the Chinese economy could prove more resilient to disruptions in import supplies from a trade war.
More and more Americans are losing confidence in the economy because of economic friction. A new Quinnipiac university poll released on August 28 found that 37 percent of Americans believe the economy is getting worse, while 41 percent believe government policies are hurting the economy. "As trade tensions with China dominate the headlines, confidence in the economy is slipping," Quinnipiac University Polling analyst Mary Snow said.
"The Trump administration's move to postpone the imposition of new tariffs on Chinese consumer goods until December comes as stiff tariffs the United States has already levied against China—on hundreds of billions of dollars of other commodities—don't seem to be working," said Charles Ries, vice president of the Rand Corporation International. "The go-it-alone approach is imposing a high and growing cost on the American economy and could ultimately threaten global prosperity."