Brazilian market expects 'favorable winds' from China to boost bilateral cooperation
BRASILIA, Jan. 23 (Xinhua) -- The Brazilian market is expecting that the further recovery of exchanges and cooperation between China and the world will add impetus to China-Brazil cooperation, local media and observers say.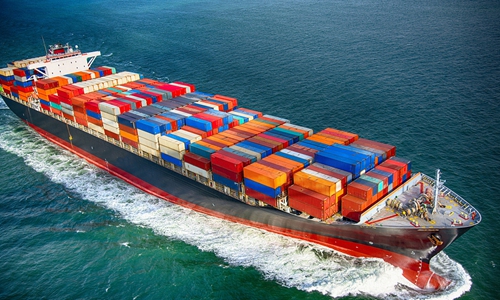 "More favorable winds coming from China are already perceived by the Brazilian market," said Brazilian daily Estadao. "Everything shows that China's economic engine will regain its strength."
At present, China's economic and social development prospects are attracting world attention as China has optimized and adjusted its COVID response policies, and the latest data for its GDP growth in 2022 is also stronger than generally expected.
China's GDP grew 3 percent year on year to a record high of 121.0207 trillion yuan (about 17.95 trillion U.S. dollars) in 2022, data from the National Bureau of Statistics showed.
Brazilian economist Ronnie Lins told Xinhua that China has taken active measures to minimize the negative impact of the COVID-19 pandemic on the economy and has recently optimized and adjusted pandemic prevention policies based on scientific information and accurate judgment.
"China's economy is expected to achieve stronger growth this year," said Xia Huasheng, a finance expert at Brazil's think tank Getulio Vargas Foundation.
The recent significant appreciation of the RMB against the U.S. dollar indicates that the market demand for RMB has increased and foreign companies' investment in China will further pick up, Xia said.
The healthy growth of China's economy can help hedge against the challenges facing the world's development and boost the outlook of the global economy, he added.
At the moment, Brazilian economists, mainstream media and market participants believe that China's economy is expected to achieve faster growth, continue to generate positive spillover effects, and add impetus to China-Brazil cooperation.
Fabio Fares, macro expert at consulting organization Quantzed, said that companies that do business and export products to Asia stand to benefit greatly from China's economic growth.
Looking forward to the future, Lins pointed out that Brazil and China are cooperating in many fields and the economic and trade complementarity between the two countries is so strong that there is huge potential for development.
"The relationship between Brazil and China will usher in a very important 'golden age,'" said Lins.