Average monthly salary in Beijing, Shanghai and Shenzhen exceeds 20,000 yuan
People's Daily app
1565931977000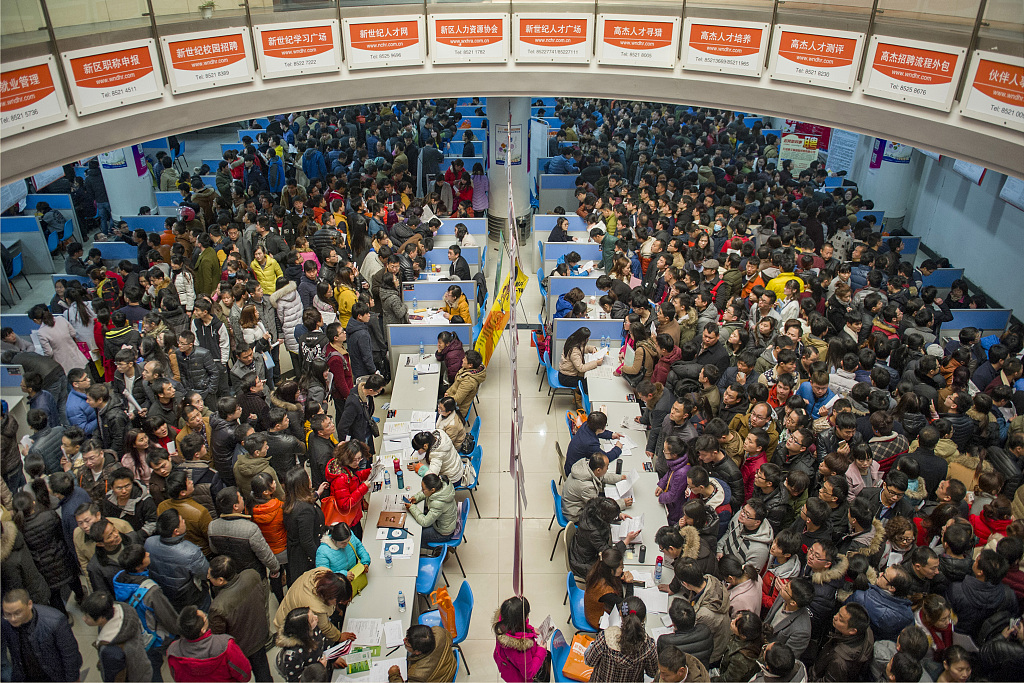 (File photo: VCG)
The average monthly salary in Beijing, Shanghai and Shenzhen are all more than 20,000 yuan, and Beijing ranks first with 22,306 yuan, according to a report on high-end talent in the top 10 cities in the first half of 2019, Chinese job search website liepin.com reported on Wednesday.
The website also released the proportion of talent demand in the top 10 cities in the first half of the year. Beijing and Shanghai offered the most job opportunities, with their talent demand accounting for 14.09 percent and 13.49 percent, respectively. Shenzhen, Guangzhou and Hangzhou are the second-tier cities, accounting for 5-10 percent of the demand. Chengdu, Wuhan, Suzhou, Chongqing and Tianjin follow at 1.6-3.2 percent.
In terms of the proportion of talent supply, the 10 cities are also divided into the same three tiers.
First-tier cities are clearly ahead of the new-tier cities in terms of salary. Among the new first-tier cities, Hangzhou has the highest salary, with an average monthly salary of 17,503 yuan. Tianjin ranked lowest among them with an average monthly salary at 14,190 yuan.
On the whole, first-tier cities have an advantage in terms of talent demand and supply, which indicates that the more developed the economy and culture are, the more obvious the demand for talent and the aggregation effect on talent will be.
(Compiled by Zhu Yurou)