US-Mexico-Canada close to new trade deal
People's Daily app
1575999874000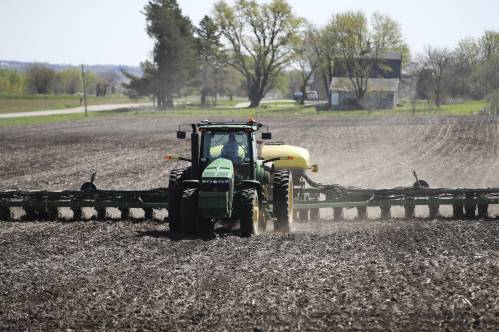 (Photo: AP)

Washington (People's Daily) -- American House Speaker Nancy Pelosi on Tuesday announced agreement on a modified North American trade pact.She said the new US-Mexico-Canada Agreement is a significant improvement over the original North American Free Trade Agreement.
It means that the last obstacle of the new trade agreement has been removed. Earlier, people feared that the agreement would be postponed by the US Congress.

American President Trump celebrated the decision by tweeting that it will be "great" for America.
"It will be the best and most important trade deal ever made by the USA. Good for everybody - Farmers, Manufacturers, Energy, Unions - tremendous support," tweeted Trump.

Trade negotiators and senior officials from the US, Canada and Mexico are gathering on Tuesday in Mexico City.

Fox News described the new USMCA Trade Bill as a "historic trade deal."

American Commerce Secretary Wilbur Ross said that the new USMCA may create 176,000 new jobs and inject $34 billion into the US economy.

Meanwhile, he added that 589,000 new jobs could be created within 5 years.