Amcham China: US companies in China remain committed to Chinese market
People's Daily app
1588229750000
Washington (People's Daily) - The American Chamber of Commerce in China (AmCham China) released its latest white paper, "American businesses in China," on Thursday, saying that U.S. companies in China remain committed to the Chinese market, with about 35 percent of its members "see China as a top three investment priority."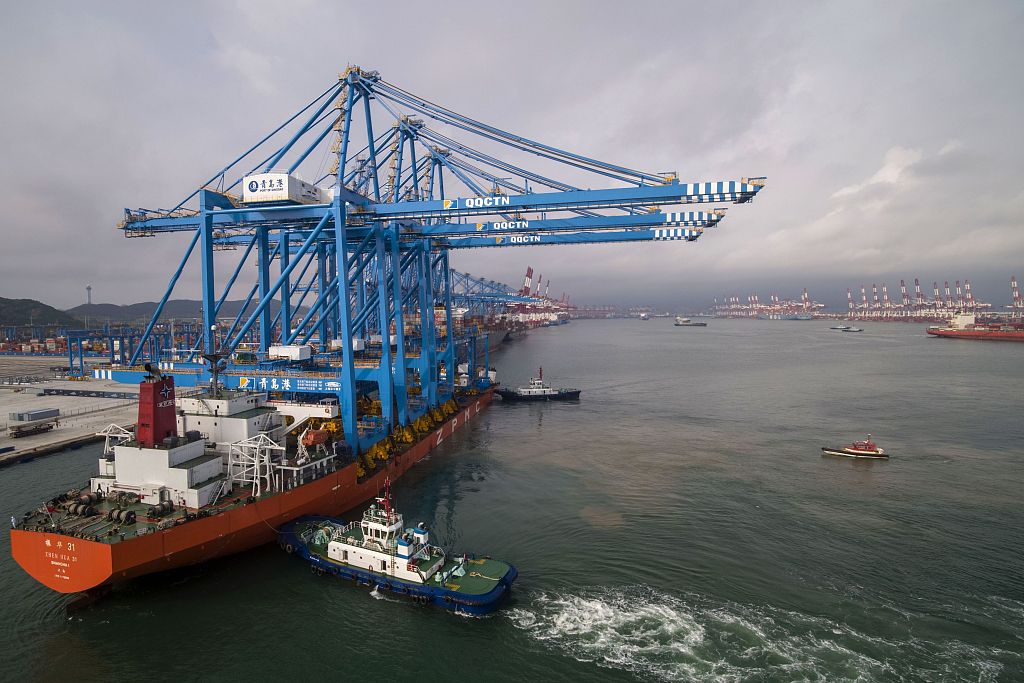 (File photo: VCG)
2019 was a turbulent year in the US-China relationship, which created challenging conditions for the AmCham China business community, the report said while China's GDP growth slowdown and the outbreak of COVID-19 epidemic also make the development of many U.S. companies face uncertainty.
But the growth in "domestic consumption/rise of an increasingly sizeable and affluent middle class" remains the top opportunity for businesses in China. "Ongoing economic and market reforms" is the second most promising market opportunity. Notably, 50 percent of respondents from the services sector reported "globalization of Chinese companies and increased outbound investment" as their top market opportunity.
In terms of intellectual property protection, many U.S. companies surveyed believe that the Chinese market is leading in the adoption of emerging technologies such as artificial intelligence, 5G and autonomous driving, that the environment for I.P. protection in China is improving, and they hope that China will continue to strengthen IPR protection and innovation protection.
According to the report, 69 percent of respondents said IPR enforcement in China had improved in 2019, compared with 58 percent in 2018. In 2019, 29 percent of the companies surveyed said concerns about inadequate intellectual property protection limited their companies' investments in China, compared with 34 percent in 2018. The report attributed this to high-level statutory commitments by the Chinese government to continue improving the system for IPR made throughout 2019. The FIL Implementing Regulations include provisions for the creation of an IPR dispute mechanism and a punitive damages mechanism to enhance enforcement of IPR.
Against the backdrop of escalating tariffs and tension, the National People's Congress (NPC) hurriedly approved a new Foreign Investment Law (FIL) in March 2019, which came into effect on January 1, 2020. "This is a promising development for our members, as the FIL includes many references to 'equality' for foreign-invested enterprises in China in key areas like licensing, standards-setting, and government procurement. It appears to constitute a serious effort to address long-standing challenges facing foreign-invested enterprises in China", Said Greg Gilligan, chairman of Amcham China.
The 22nd edition of the American Business in China White Paper released by AmCham China, sets forth a significant number of policy recommendations – both cross-sector and industry-specific – for the Chinese and U.S. governments.
AmCham China also released the results of the latest Flash Survey on the business impact of COVID-19 on foreign businesses in China. According to the survey, international companies in China are gradually returning to normal operations, with 42 percent of respondents saying they have returned to normal operations. Still, their short - and long-term strategies will be affected by falling revenues and late payments. Of those, 77 percent said they faced disruption to business travel worldwide, up from 45 percent in March. Meanwhile, the proportion of companies facing cash flow shortfalls and late payments challenges doubled from the previous month.