US stocks open higher as tech shares rally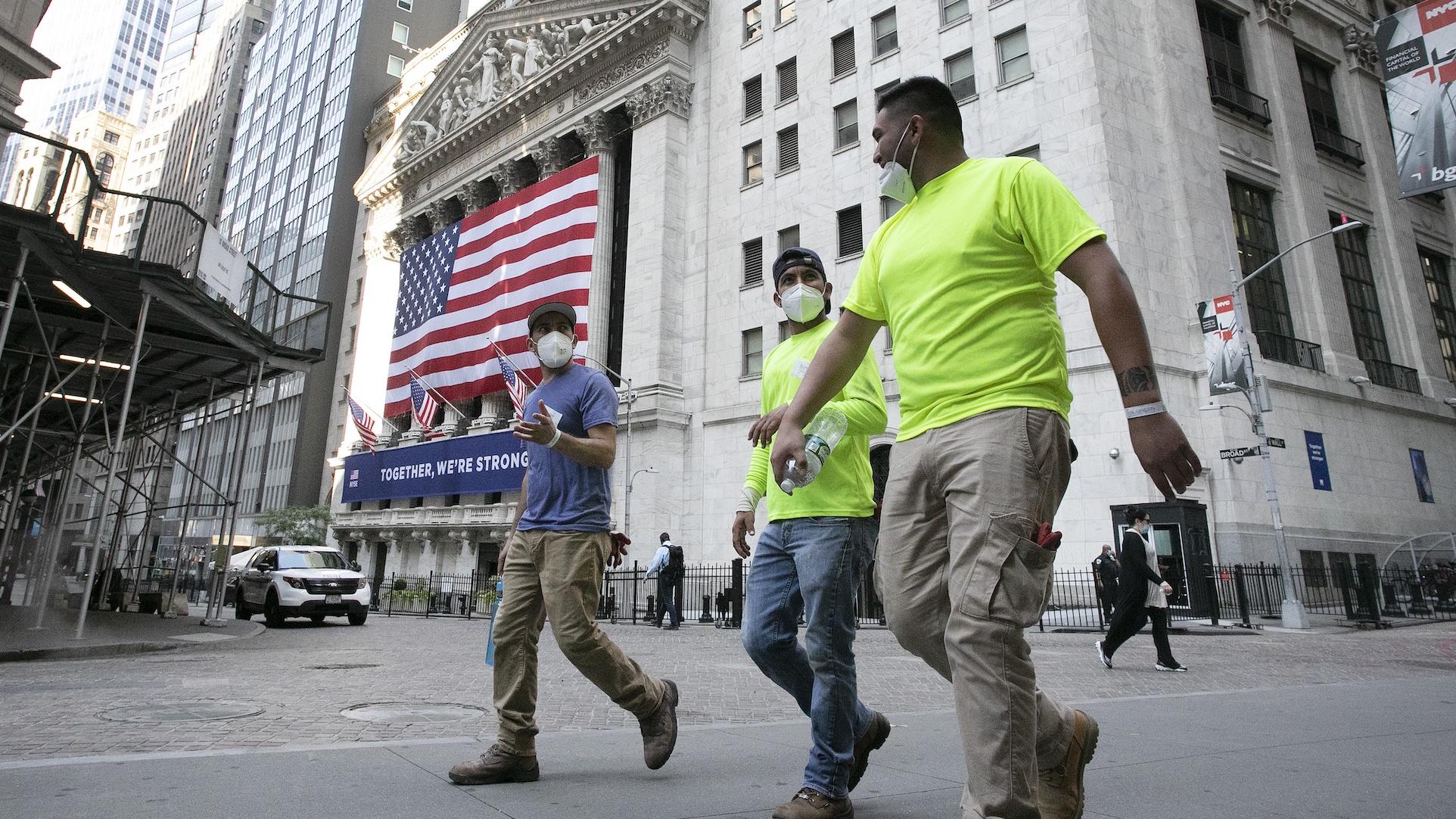 Workers wearing masks walk by the New York Stock Exchange during the coronavirus pandemic, Thursday, July 9, 2020, in New York. (File photo: AP)
NEW YORK, July 13 (Xinhua) -- U.S. stocks opened higher on Monday, as a broad rise in tech shares bolstered the market.
Shortly after the opening bell, the Dow Jones Industrial Average rose 219.24 points, or 0.84 percent, to 26.294.54. The S&P 500 was up 24.37 points, or 0.77 percent, to 3,209.41. The Nasdaq Composite Index increased 109.85 points, or 1.03 percent, to 10,727.30.
Shares of major U.S. tech giants, the so-called FAANG group of Facebook, Apple, Amazon, Netflix and Google-parent Alphabet, all traded on an upbeat note.
The S&P 500 tech sector gained roughly 1.2 percent in morning trading, among the best-performing groups. Real estate and utilities, however, struggled.
The moves followed a solid week on Wall Street that saw the Dow gain 1 percent, the S&P 500 climb 1.8 percent and the Nasdaq advance 4 percent.
Investors seemed to look past the continued spike of new coronavirus infections in the United States.
Florida registered 15,299 new coronavirus cases on Sunday, the largest single-day increase for any U.S. state since the pandemic began, as infections continue to surge across the country, according to data from Johns Hopkins University.
More than 3.3 million confirmed COVID-19 cases have been reported in the United States, with over 135,000 deaths, as of Monday morning local time, showed a tally by the university.