Hong Kong adds $2.4 bln in stimulus, slashes annual GDP growth forecast amid protests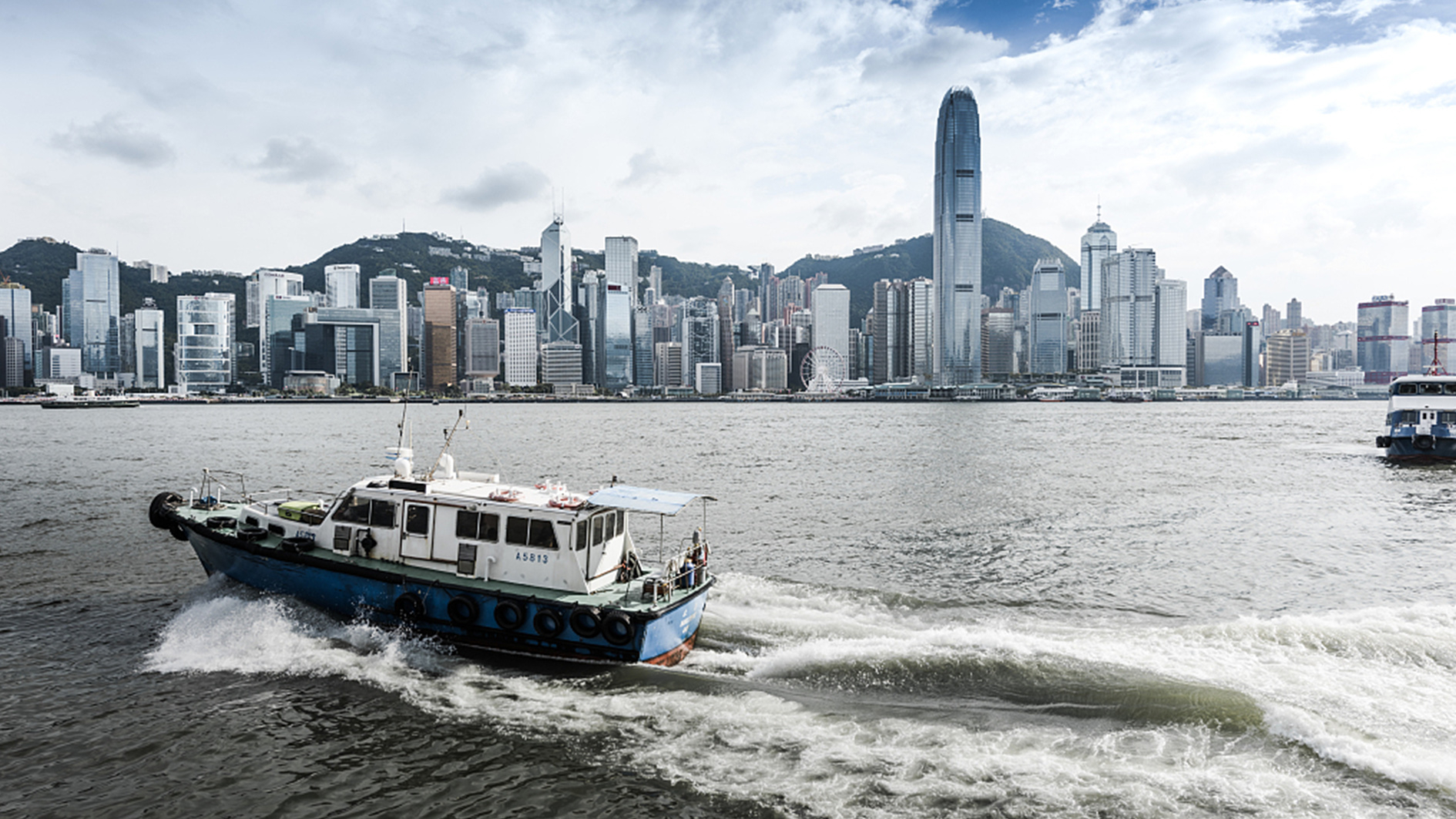 (Photo: CGTN)
Based on Hong Kong's current situation and outlook, the economic situation in Hong Kong will still be grim during the rest of the year, said Paul Chan, the Hong Kong Special Administrative Region (HKSAR)'s financial secretary, in a press conference on Thursday.
To save the Asian financial center's economy, The HKSAR government announced 14 relief measures that will cost about 19.1 billion Hong Kong dollars (2.44 billion U.S. dollars), helping companies and individuals.
Stimulus package to relive companies and individuals
Students, low-income families, and small- and medium-sized enterprises will benefit the most from the stimulus package.
Salary tax, tax under personal assessment and profits tax for 2018-19 will be reduced by up to 100 percent, compared to the planned 75 percent previously announced for this year's budget.
The tax cut will benefit 1.43 million taxpayers and will cost the HKSAR government 1.84 billion Hong Kong dollars, Chan estimated. About 1.33 million of them will not need to pay taxes anymore.
Also, 27 types of fees and charges will be waived to benefit small- and medium-sized enterprises.
Chan expressed belief that the slew of economic stimulus measures will lead to a 0.3 percent economic growth.

Poor economic outlook puts pressure on Hong Kong
The Hong Kong Special Administrative Region (HKSAR) government has lowered the GDP growth forecast for 2019 to 0-1 percent year on year. At the beginning of this year, the HKSAR government predicted that the annual GDP growth rate would be 2-3 percent.
However, the GDP growth rate of the first two quarters were 0.5 and 0.6 percent respectively.
Even though the second quarter's GDP growth rate seems firm, but it is less than expected and a seasonal adjustment has made the figure look better than it actually is.
"It seems similar to the figure of the first quarter," said Chan, "But think about it, if we consider seasonal adjustment, the real growth is actually minus 0.3 percent."
Economy down amid protests
Read more: Hong Kong shares slump alongside other Asian stocks amid city-wide strikes
"Since June 9, the violence has escalated and taken a heavy toll on the society. Hong Kong is facing the most serious situation since its return to the motherland," said Zhang Xiaoming, director of the State Council's Hong Kong and Macao Affairs Office.
According to Hong Kong's Land Registry, monthly residential building unit sales fell in June by more than 43 percent to 4,627, down to a four-month low, while first-hand residential sales slipped to 1,111 units.
According to IHS Markit, Hong Kong's July whole economy purchasing managers' index plunged from 47.9 the previous month to 43.8, the lowest since March 2009, as both output and new orders fell.
The Hang Seng Index, the main indicator of the overall market performance in Hong Kong, has also dropped more than 3,000 points since the beginning of July.