Mortgage applications edge up in US housing market
WASHINGTON, Feb. 12 (Xinhua) -- Mortgage applications increased in the United States as mortgage rates remained low,said Mortgage Bankers Association (MBA) in a report on Wednesday.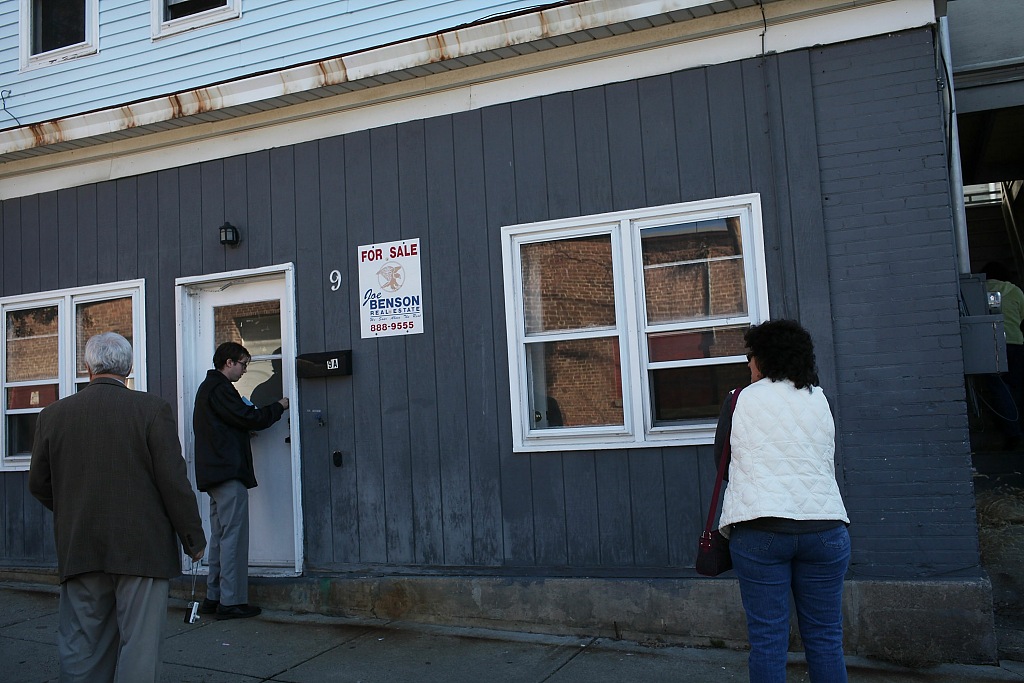 File photo: VCG
For the week ending Feb. 7, the MBA's market composite index, a measure of mortgage loan application volume, increased 1.1 percent from the previous week.
"The mortgage market continues to be active in early 2020, as applications increased for the third straight week. Rates also rose, but still remained close to their lowest levels since October 2016," said Joel Kan, associate vice president of economic and industry forecasting of the MBA.
Besides, the refinance index, which measures the activity to replace higher rate mortgages with lower rate mortgages, increased 5 percent from the previous week, according to MBA.
"The refinance index climbed to its highest level since June 2013, and refinance loan sizes also increased as a result of an active jumbo lending market," said Kan.
Meanwhile, MBA's purchase index before seasonal adjustment rose 0.3 percent from the previous week. After removing the influences of predictable seasonal patterns, the seasonally adjusted purchase index dropped 6 percent from the previous week, according to the MBA.
"Last month was the strongest January for purchase applications since 2009, which is perhaps a sign that mild weather brought out prospective buyers earlier than normal. Despite a decline last week, purchase activity was still up almost 16 percent from a year ago," Kan added.