Dow plunges 981 points for its worst day since 2020 amid rate hike fears
NEW YORK, April 22 (Xinhua) -- U.S. stocks fell sharply on Friday as investors bet on aggressive monetary policy tightening by the Federal Reserve to curb inflation.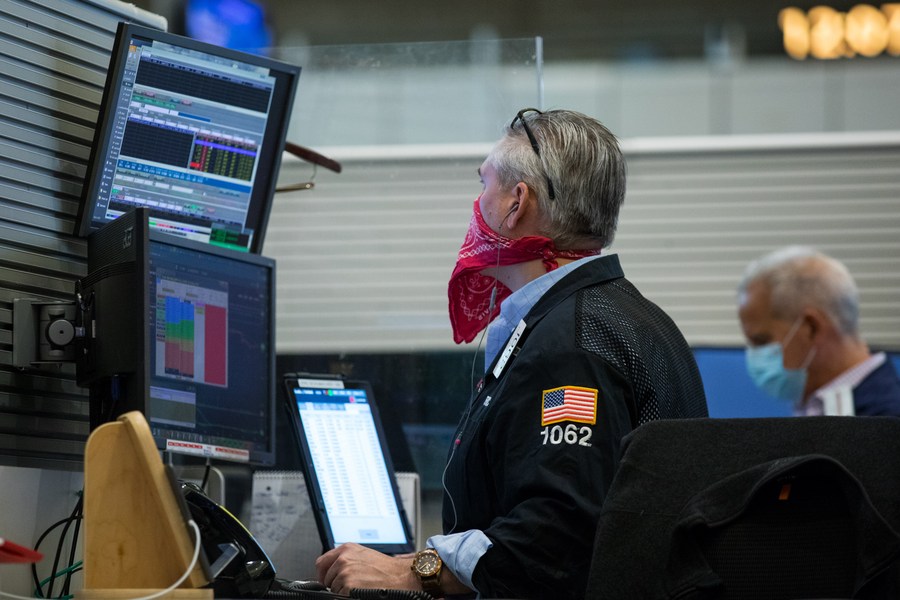 The Dow Jones Industrial Average plunged 981.36 points, or 2.82 percent, to 33,811.40, marking its worst daily drop since Oct. 28, 2020. The S&P 500 decreased 121.88 points, or 2.77 percent, to 4,271.78. The Nasdaq Composite Index shed 335.36 points, or 2.55 percent, to 12,839.29.
All the 11 primary S&P 500 sectors ended in red, with materials and health care down 3.73 percent and 3.63 percent, respectively, leading the losses.
The pullback came as market worries over the pace of monetary tightening deepened.
Fed Chair Jerome Powell said Thursday that it is appropriate for the U.S. central bank to "move a little more quickly" amid surging inflation and accommodative monetary condition, signaling a 50-basis-point rate hike for the May meeting.
According to the CME Group's Fedwatch tool, investors are betting a 97.6 percent probability of a 50-basis-point rate hike at the Fed's May meeting, up from 63.9 percent a month ago.
For the week, the Dow and the S&P 500 slid 1.9 percent and 2.8 percent, respectively, while the tech-heavy Nasdaq shed 3.8 percent.