As virus hits, US homebuilding plunges 22.3 percent in March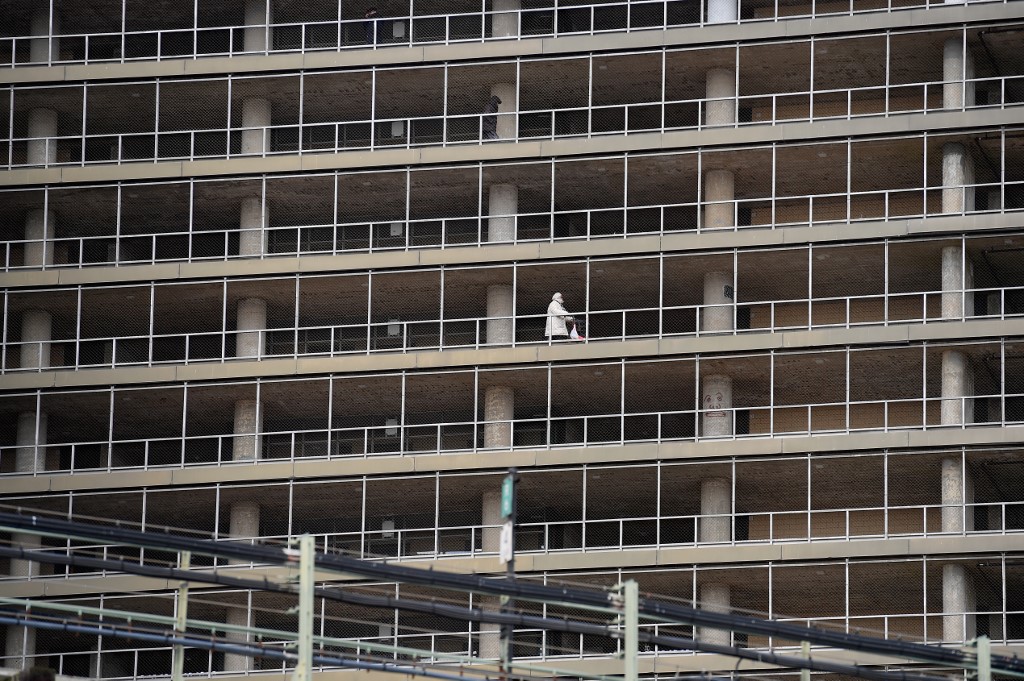 A person walks through an apartment housing unit walkway on April 15, 2020 in New York City. (Photo: AFP)
US homebuilding plunged in March as the coronavirus pandemic upended the economy, with housing starts falling 22.3 percent from February, the Commerce Department said.
The decline in housing starts to 1,216,000, seasonally adjusted, was not as bad as expected but only 1.4 percent above March 2019.
Permits for new construction -- a sign of housing in the pipeline and a less erratic indicator -- fell 6.8 percent from last month.