Poland's GDP to shrink by 2 pct in 2020: Moody's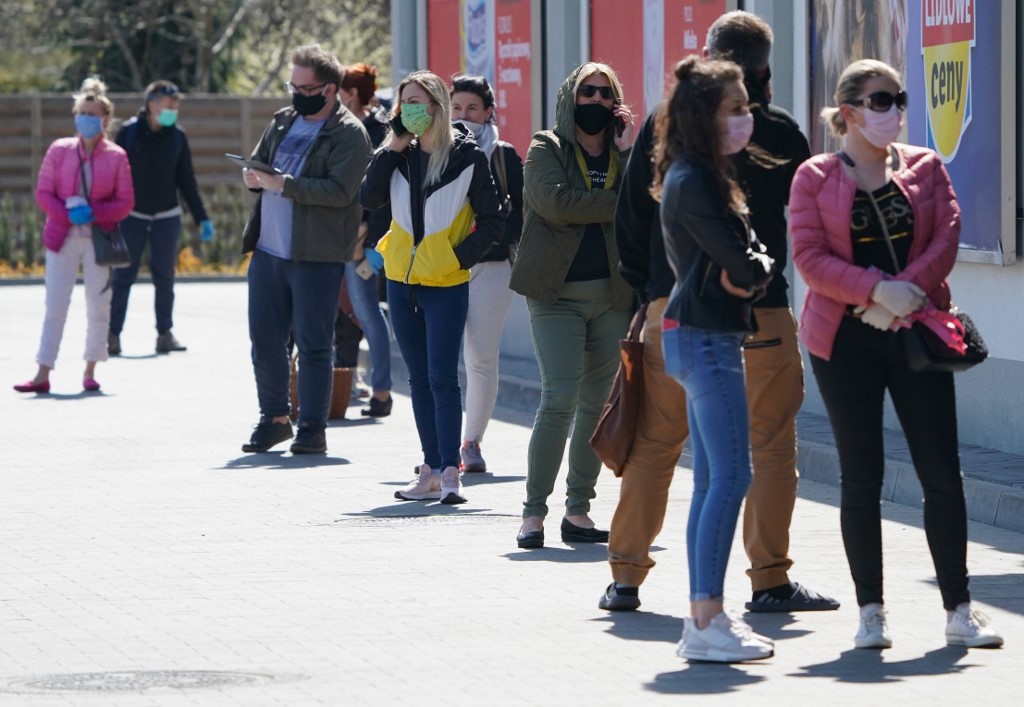 People with face protection masks queue in front of a shop in Warsaw on April 16, 2020. (Photo: AFP)
WARSAW, April 16 (Xinhua) -- Poland's economy will shrink by 2.0 percent in 2020 and grow by 3.4 percent in 2021, but sees very little chance for a rating upgrade, rating agency Moody's was quoted as saying by Polish Press Agency on Thursday.
Moody's also estimated that Poland's general government deficit will stand at 6.8 percent of GDP in 2020, and 2.9 percent in 2021.
Meanwhile, Moody's has maintained a stable outlook for the Polish banking system despite the fact that the country is likely to see its first recession in 29 years.
In an April report, Moody's upheld Poland's long-term foreign currency rating at A2 with a stable outlook.