Global trade is rebounding faster than the 2008 financial crisis: think tank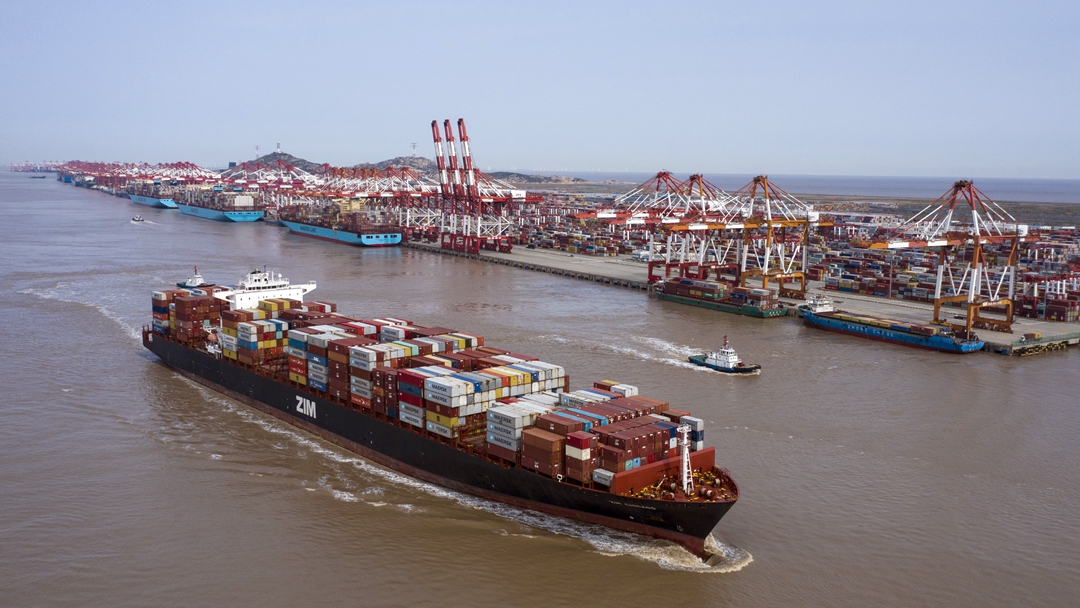 A container ship sails out of Yangshan Deepwater Port in Shanghai, China, March 23, 2020. /VCG
Global trade is recovering at a faster pace from the coronavirus pandemic than it did during the 2008 financial crisis, according to Kiel Institute for the World Economy (IFW), a German think tank.
This has eased worries that globalization will enter a permanent retreat as the international trade in goods has suffered the biggest drop since the Great Depression.
IFW data indicates that it took 13 months for trade volumes to recover to the previous level in the 2008 recession. In comparison, global trade volumes bounced back from a deep slump two months into the COVID-19 crisis.
IFW President Gabriel Felbermayr elaborated that that this year's trade crunch was largely caused by containment measures rather than a long-term collapse in demand, which makes quick recovery possible once the restrictions were lifted. He added the governments' swift response to backstop banks and guarantee trade finance has also facilitated recovery.
IFW report showed that container ship movements in the Americas, Asia and Europe are normalizing, while freight capacity was back at levels that would be expected in late August.
China is on track to be the only major economy to grow this year. Factories in the country were among the first to reopen from the pandemic lead shutdowns, with exports rose by 9.5 percent in August compared with a year earlier, recording the strongest gain in 17 months.
However, IFW cautioned that further normalization of economic activity still depends on how the pandemic evolves. It added that longer-term business prospects may suffer from tamed investment, as incomes and balance sheets of firms were weighed on.
In its August forecast, the World Trade Organization cautioned on the possibility of an L-shaped recovery in global trade as strength of recovery remains highly uncertain.