Domestic brands begin to take over China's bathrooms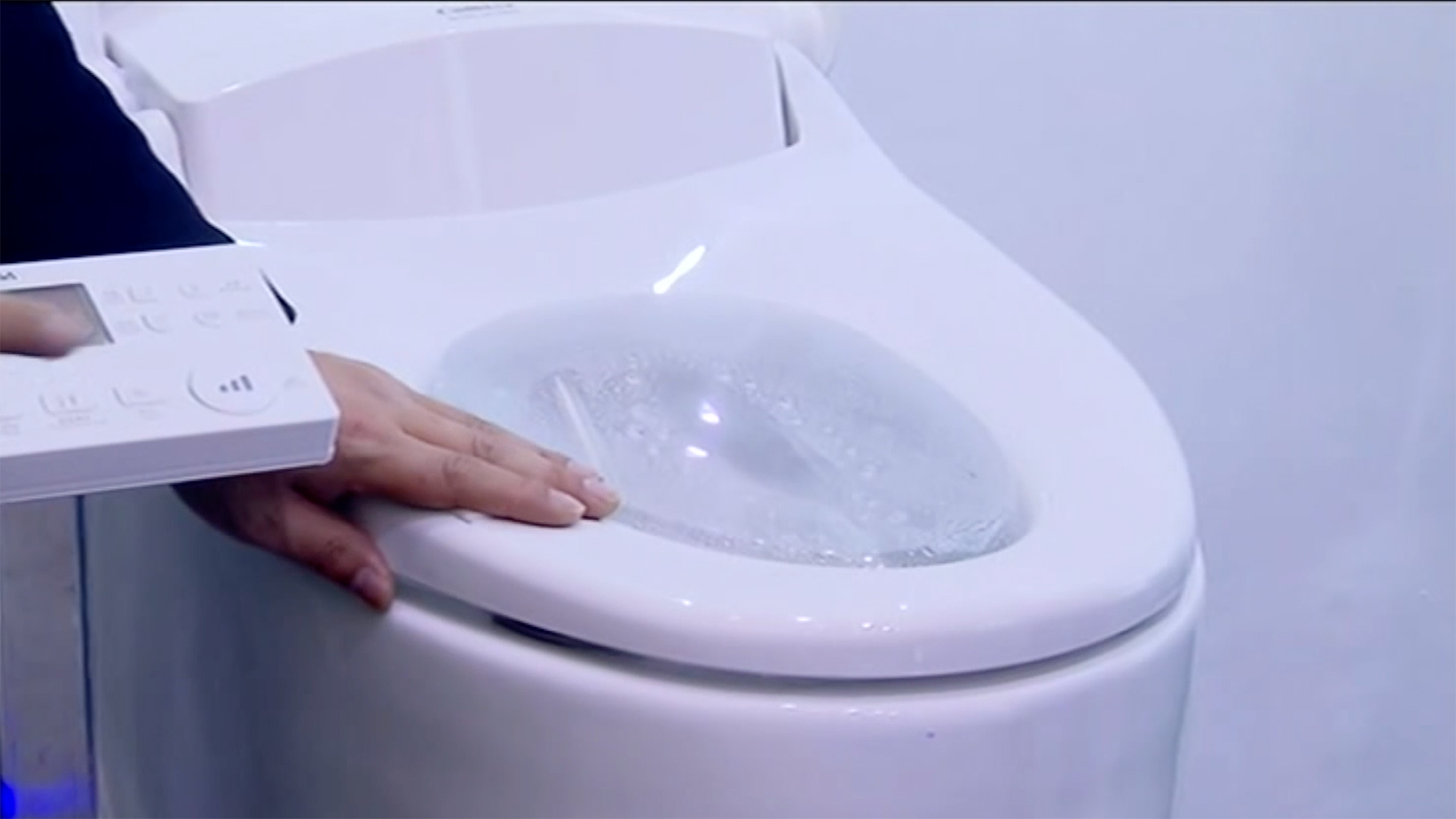 (Photo: CGTN)
Chinese consumers for years now have been upgrading their home appliances, including toilets. Overseas brands have long dominated the market for smart toilets – the ones that do more for you than just flush – but China has been catching up.
While Japanese and European brands have long defined the smart toilet market, domestic companies are now catching up. China's home appliance seller Suning says smart multi-function toilets have a growing market, and domestic brands now account for a large share of it.
Zhu Wei, a store manager of Suning, said "domestic toilets are going great online with more brand choices. Offline and online data show domestic brands now account for half of the sales, right up with joint brands or imports."
What accounts for the increasing market share of made-in-China smart toilets is their improving quality. In 2015, several quality inspection organizations gave made-in-China toilets only a 60 percent approval rating, but last year that surpassed 90 percent.
Domestic brands, including Arrow, Jomoo and Hegii have also extended their warranty periods to five or six years, or even longer. Behind this is the companies' continuing investment in research and development, to ensure this trusty device remains trusty.
Jacky Yang, partner of Frost & Sullivan, pointed out "in past years, domestic brands pursued emphasis on R&D, quality control, consumer understanding, marketing activities, as well as service after-sales. So we noticed that domestic brands are doing good in not only the mass market but also the high-end market."
The increasing investment has not only gone into the toilet. Domestic home appliances overall have seen significant sales growth over the past year. Ten years ago, domestic brands accounted for only 51 percent of national home appliance sales, but that was up to 61 percent in the first quarter of 2019.
Yang also added "on the brand side, a group of domestic brands is doing well raising their brand images in the past few years. They are not only famous in China but also famous worldwide, such as Gree, Midea and Haier and others. On the consumer side, we are proud of our country, so we are willing to support domestic brands with growing brand images; more and more consumers choose to buy domestic products."
While large electronic goods like refrigerators, air conditioners and televisions now frequently see domestic manufacturers dominating the market, industry insiders say that the next step is for local firms to enter smaller markets, such as smart toilets.