Evergrande's Hui Ka Yan tops Forbes philanthropy list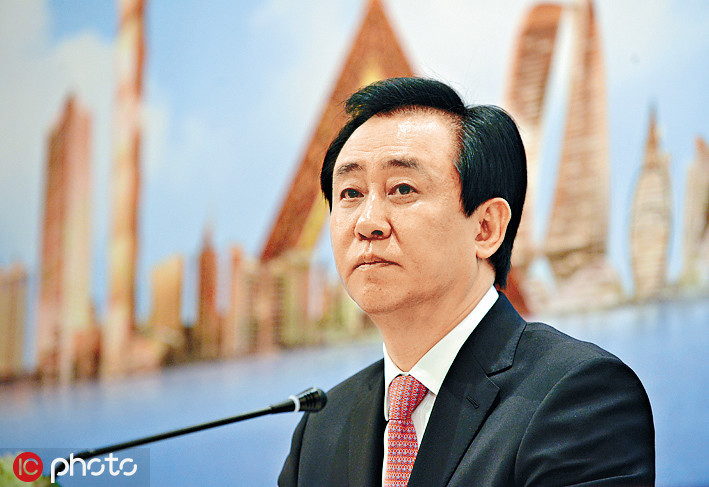 Hui Ka Yan, or Xu Jiayin, chairman of Evergrande Group. (Photo: IC)
Hui Ka Yan, or Xu Jiayin, chairman of Evergrande Group, retained his top position on the 2019 Forbes China Philanthropy List with his total cash donations worth 4.21 billion yuan ($612 million), followed by Country Garden chairman Yang Guoqiang and family, and Alibaba chairman Jack Ma.
This is the fourth time Hui has topped the list, after doing so in 2012, 2013 and 2018.
Yang and family and Ma have respectively donated 1.65 billion yuan and 980 million yuan.
The list, comprised of 100 entrepreneurs, represented a seven-year high of 19.17 billion yuan in cash donations, up 10.7 percent from the 17.31 billion yuan of last year.
In addition, it marks the fourth time the value of cash donations exceeded 10 billion yuan after 2011, 2017 and 2018.
The minimum donation on the list hit a historical high of 18 million yuan, up from last year's 13 million yuan.