China to unveil names of six new pilot free trade zones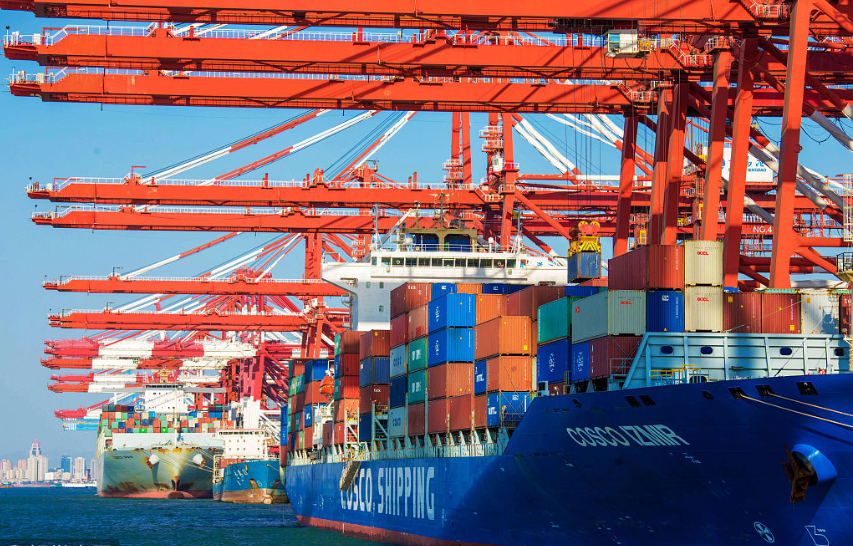 Containers carrying goods for export are seen in Qingdao Port, East China's Shandong province, on Oct 19, 2018. (Photo: VCG)
The names of six new pilot free trade zones, which have completed the approval process, are expected to be released soon, China Securities Journal reported Wednesday.
The accelerated launch of a new batch of pilot free trade zones shows China's determination to further open up and release the dividends of opening-up, the report said citing experts' views.
Industry analysis shows the new pilot free trade zones may come from six out of eight provinces and autonomous regions: East China's Shandong, Jiangsu and Anhui provinces; North China's Hebei province; Northeast China's Heilongjiang province; Northwest China's Xinjiang Uygur autonomous region; South China's Guangxi Zhuang autonomous region; and Central China's Hunan province.
China Securities Journal reported the above provinces and autonomous regions have all applied to build pilot free trade zones. Shandong put forth a proposal in 2016, including the plan in this year's provincial government work report. Jiangsu submitted its first application to build a pilot FTZ in September 2013. Hebei proposed to build the China Hebei Pilot Free Trade Zone during its construction of Xiongan New Area in April 2018.
These free trade zones will most likely be located along the Yangtze River Economic Belt, the Silk Road Economic Belt, 21st Century Maritime Silk Road and around the Beijing-Tianjin-Hebei region, said Bai Ming, deputy director of the International Market Research Institute under the Chinese Ministry of Commerce.
"China will set up six new pilot free trade zones and open a new section of the Shanghai Pilot Free Trade Zone, and will speed up exploration of building a free trade port in Hainan province," Chinese President Xi Jinping said in his speech at the recent G20 summit in the Japanese city of Osaka on June 28.