Wuhan officially opens direct container line to Japan
People's Daily app
1589164956000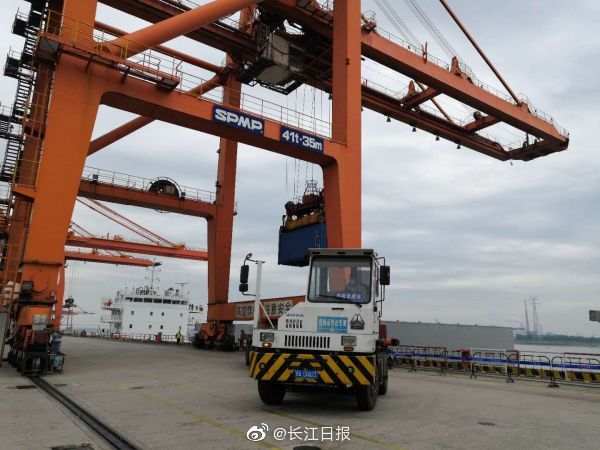 A new container route between Wuhan, capital of central China's Hubei Province, and Japan officially kicked off on Saturday. It will run once a week. The route links the Yangluo Port in Wuhan with the Osaka, Kobe, Nagoya and other ports in Japan. (Photos: Changjiang Daily/Compiled by Zhang Linyi)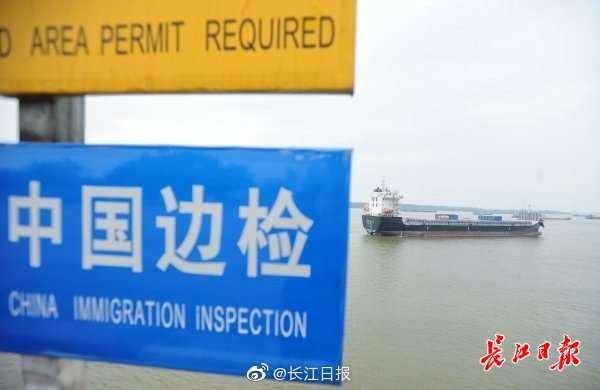 Central China Logistics Hanya 2, a container vessel, loaded with non-medical masks, adult diapers and other goods departs Wuhan on Saturday and is expected to arrive in Japan on May 14.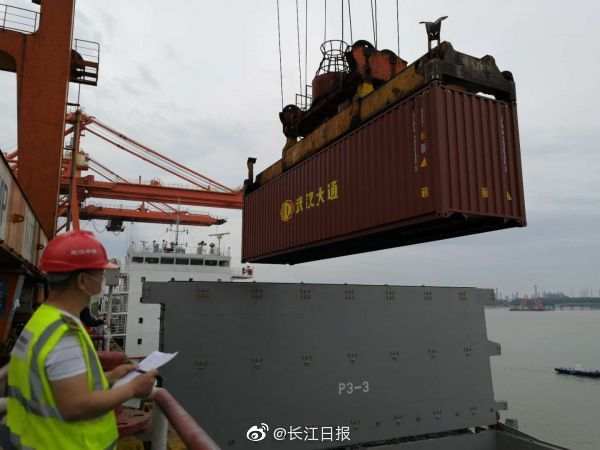 This shipping route is the first international sea route from the upper, middle reaches of the Yangtze River.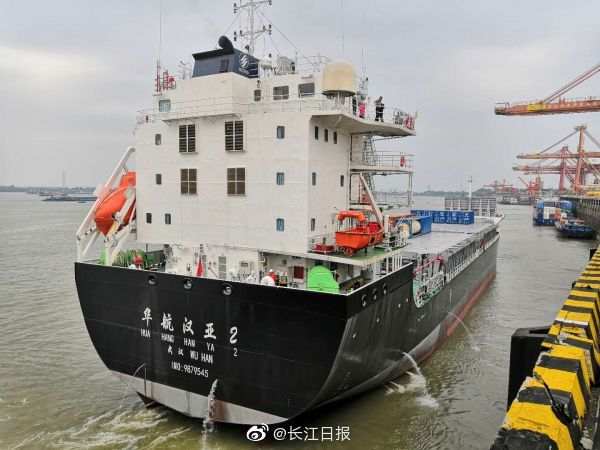 The container vessel will bring back auto accessory products, electrical machinery and other goods from Japan on May 23.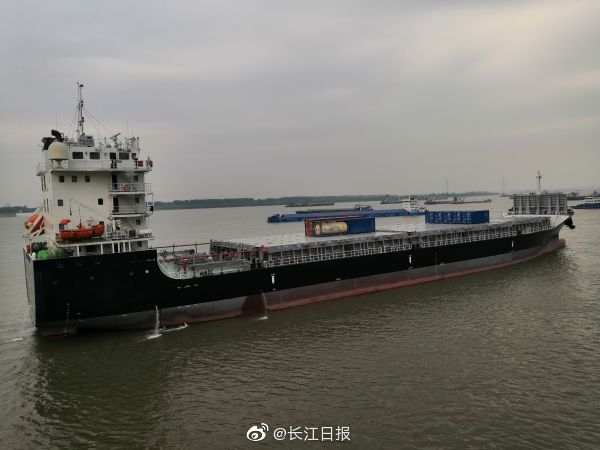 Since the maiden voyage launched in November 2019, several sea trials were carried out, enabling the total freight volume to grow steadily.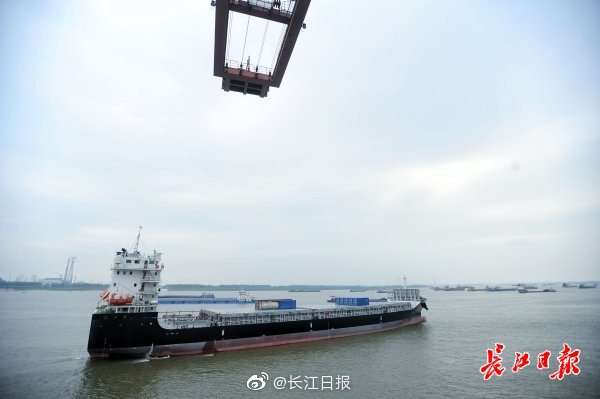 The official opening of the container line forges a new international trade channel and marks the early victory Wuhan has achieved against COVID-19.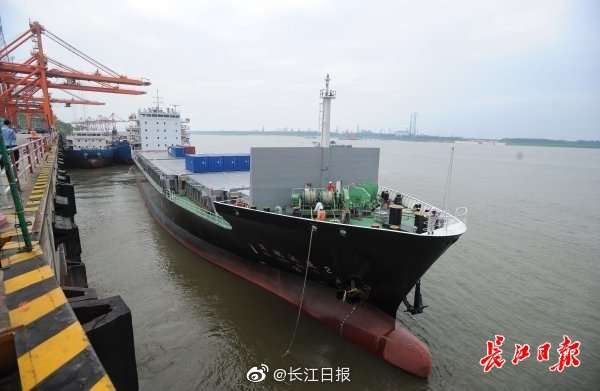 The new route is likely to be a key bridge to boost economic and trade cooperation between China and Japan. It is expected that the route will run twice a week and the freight volume will be increased from 20, 000 containers to 50,000 containers in four years.
Wuhan is striving for connecting the newly-launched direct container shipping route with the Sino-Europe freight train routes of Wuhan to forge new international trade channels linking ports of Japan, Wuhan of Hubei Province, the Middle East, Central Asia and Europe. By then, cargo from Japan can be transported to Europe and the Middle East via transshipment in Wuhan, saving more than 10 days compared with the existing maritime shipping routes between Japan and Europe. At that time, the new international trade channels will bring the Sino-Japan economic and trade cooperation for inland areas of China to a new height.