IMF cuts growth forecasts amid increasing risk
People's Daily app
1563891014000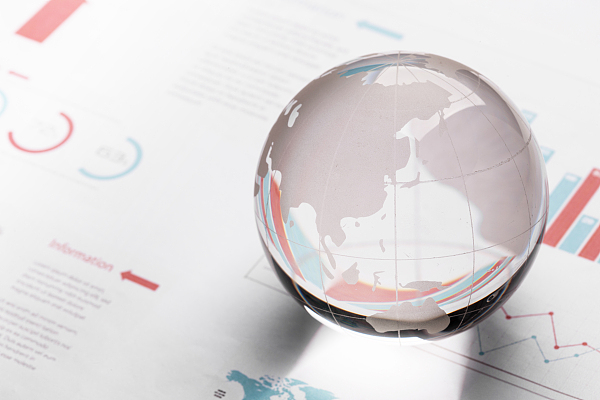 (File photo: VCG)
Washington (People's Daily) - The International Monetary Fund (IMF) on Tuesday cut its forecasts for economic growth this year and next by 0.1 percentage points to 3.2 percent and 3.5 percent respectively, down from its April forecast. The report said global economic growth remained sluggish. Downside risks increased due to renewed trade tensions, threats to the global technology supply chain, continued uncertainty over the UK's exit from the European Union, and increased geopolitical tensions disrupting energy prices.

To be specific, the IMF forecast that advanced economies will grow by 1.9% this year and 1.7% next year, with 2019 growth forecast 0.1 percentage point higher than that in April this year. Emerging market and developing economies are expected to grow 4.1 percent in 2019 and accelerate to 4.7 percent in 2020. Growth forecasts for 2019 and 2020 were revised down 0.3 and 0.1 percentage points respectively from April. China is expected to grow 6.2 percent this year and 6.0 percent next year, down 0.1 percentage points from April's world economic outlook.
The IMF said that since April, downside risks, including tensions in trade and technology, increased sharply. Global markets may be exposed after years of low interest rates, as financial fragility and geopolitical tensions grow. But the IMF also expects global growth to pick up in 2020, mainly because financial market sentiment generally supports growth, temporary drag factors continue to fade, and some emerging market economies are under pressure to stabilize.
In order to stabilize economic recovery, countries should adopt appropriate monetary policies, use macro-prudential tools when interest rates remain low to ensure that financial risks do not accumulate, and balance fiscal policies on growth with equity and sustainability, the IMF suggested. At the multilateral level, countries should not resort to tariffs on bilateral trade balances or use tariffs instead of dialogue to pressure other countries to implement reforms.
Gita Gopinath, IMF chief economist, said that with global growth subdued and downside risks dominating the outlook, the global economy remains at a delicate juncture. It is therefore essential that tariffs are not used to target bilateral trade balances or as a general-purpose tool to tackle international disagreements. To help resolve conflicts, the rules-based multilateral trading system should be strengthened and modernized to encompass areas such as digital services, subsidies, and technology transfer, Gopinath said.