Beijing's GDP shrinks 6.6% in first quarter
People's Daily app
1587383071000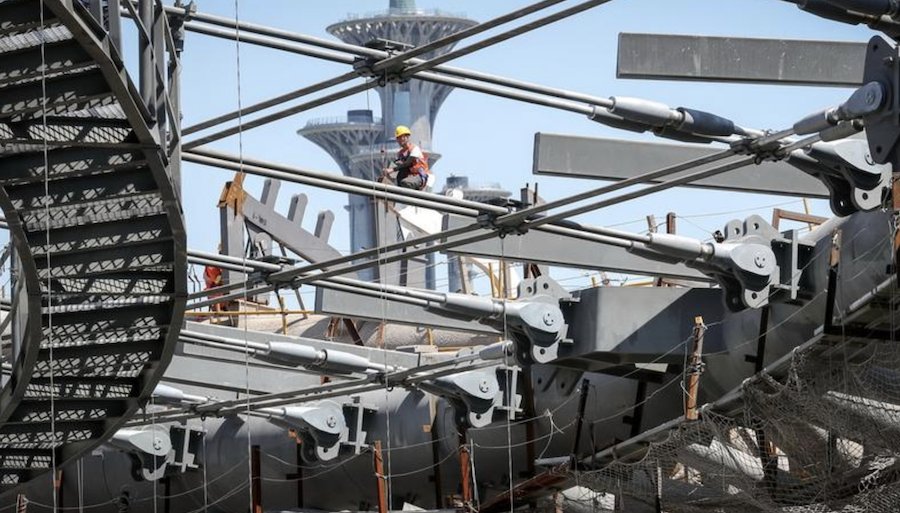 Employees of State-owned Beijing Urban Construction Group work on the construction site of a sports facility in Beijing. (File photo: China Daily)
Beijing's GDP shrank 6.6 percent at 746.2 billion yuan ($105 billion) in the first quarter in 2020, according to data from the Beijing Municipal Bureau of Statistics (BMBS) released on Monday.
"The coronavirus pandemic has ravaged Beijing's economy in the Q1," Pang Jiangqian, the deputy director of BMBS said. "But Beijing has witnessed a V-shaped rebound in key economic indicators in March, and there will be an upswing."
Pang added that the new economy such as the internet economy and high-tech manufacturing, grew during the epidemic, and the new economy can be the driving force of future economic recovery.
The International Monetary Fund predicts that the global GDP will contract by 3 percent in 2020. As for China, its GDP shrank 6.8 percent in the Q1, according to the China National Bureau of Statistics. "The overall economy is good, the 6.8 percent decline does not break through the expected bottom line," Chen Fengying, a research fellow at the China Institutes of Contemporary International Relations, said.
(Compiled by Li Yingtao)