Audi reports historic high sales in China
CHANGCHUN, Sept. 7 (Xinhua) -- FAW-Volkswagen Audi, a major brand in the Chinese luxury car market, reported a record of 427,447 vehicles delivered in China in the first eight months of the year, up 2.4 percent year on year.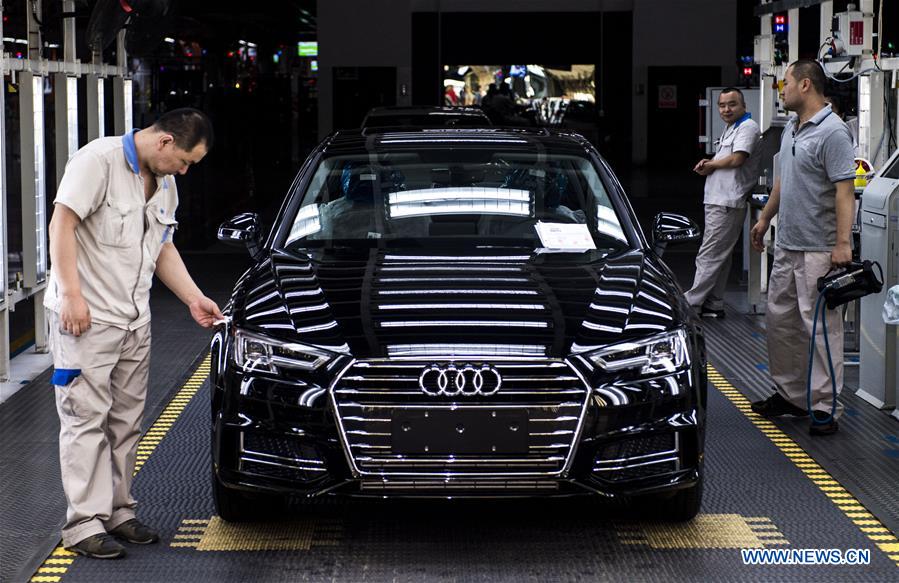 Workers check an Audi car at FAW-Volkswagen factory in Changchun, northeast China's Jilin Province, July 9, 2019. (Photo: Xinhua)
A total of 58,580 Audi vehicles were sold in China in August, up 2 percent from a year earlier, also hitting a monthly record for the same period. The domestically-made model Audi Q5L made the greatest contribution to the sales last month, delivering 13,785 vehicles, 25.3 percent higher than the same period last year.
To bring more choices to Chinese consumers and enhance its competitiveness in the Chinese market, the Sino-German auto joint venture will roll out more new models, including the e-tron, luxury SUV Q8, as well as the all-new A6 Allroad and A6 Avant.