Smartphone makers endeavor to keep factory lines running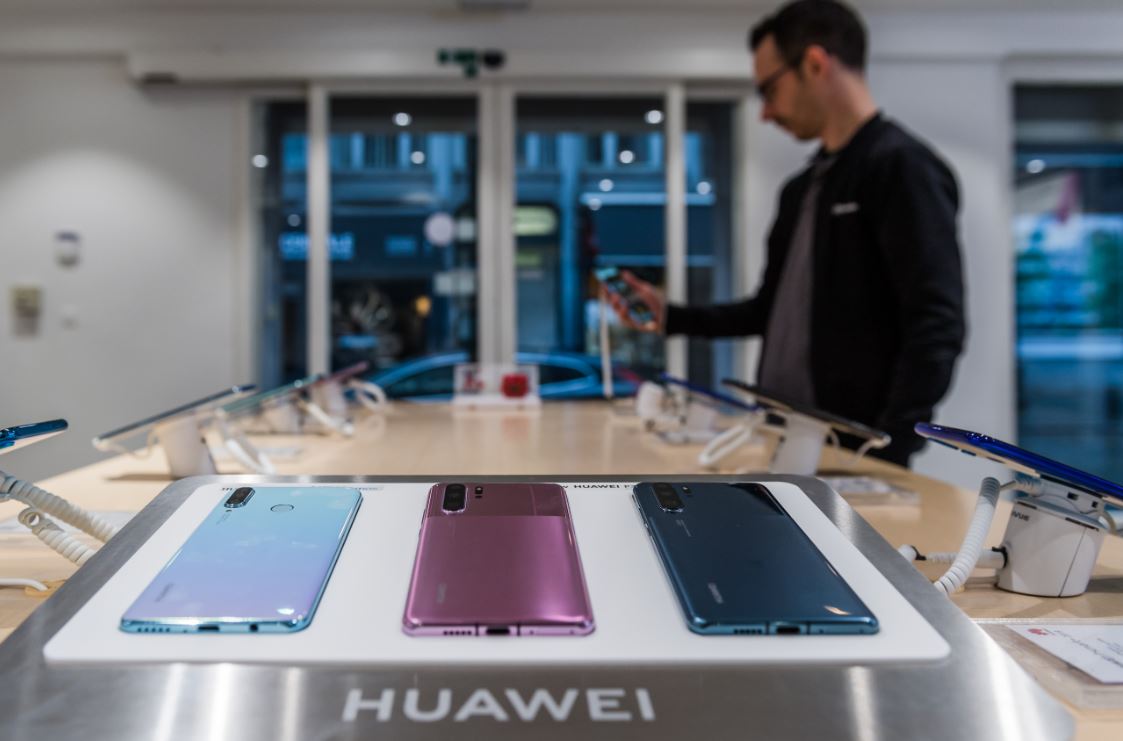 Huawei smartphones are on display at the company's recent Lunar New Year celebrations in Brussels. (Photo: China Daily)
Smartphone makers are working hard to maintain normal operations as the novel coronavirus outbreak is posing challenges to logistics, supply and manufacturing operations.
The efforts came as a report forecast that due to the virus epidemic, smartphone shipments from China will likely fall by 5 percent this year, while global smartphone shipments are set to see a 2-percent drop.
Chen Mingyong, CEO of Oppo, a Chinese smartphone major, said it is undeniable that the outbreak will have a certain impact on the company, but that will be temporary.
"The development momentum of Oppo won't be changed, because the company's fundamentals have not changed, and the trend of the entire industry has not changed," Chen said.
The Dongguan-based company has been promoting remote work for most of its employees, and its manufacturing centers in Indonesia, India, Algeria and Bangladesh will support the company to make handsets globally.
The efforts follow market research company Strategy Analytics' latest report that the outbreak of novel coronavirus will affect supply and manufacturing of smartphones, with the biggest impact likely to be on China's smartphone market.
China makes 70 percent of all smartphones in the world. Any delay in operations of factories, through quarantine or travel restriction, will inevitably cause a temporary labor supply shortage, Strategy Analytics said, adding that other connected economies will also feel a ripple effect, like Japan or the United States.
Still, Chinese smartphone companies are scrambling to resume some of their work, while ensuring the health of their employees is not compromised.
Huawei Technologies Co Ltd said the company has restarted normal operations and production of consumer electronics and telecom equipment, with most of its recovered business located in Dongguan, Guangdong province.
Vivo, another smartphone major, said the company has taken a string of measures to safeguard the health of its employees and it will continuously evaluate when to restore factory production to normalcy.
Xiaomi Corp is also working to maintain normal operations. The Beijing-based company said it will unveil its latest flagship smartphone Mi 10 series on Thursday via online livestreaming.
CITIC Securities Co Ltd said in its latest research note that electronics companies will face risks of low output in February due to uncertainties involving labor shortage, but it is worth noting that companies that have overseas presence, high-level automated production and are proficient in research and development will see fewer impacts from the epidemic.
CITIC Securities said for most companies in the electronics manufacturing industry, the first quarter is the traditional offseason, accounting for less than 20 percent of their annual revenues. The virus' impacts on the industry still remain to be seen, it said.