UK economy shrinks 2% in first quarter on coronavirus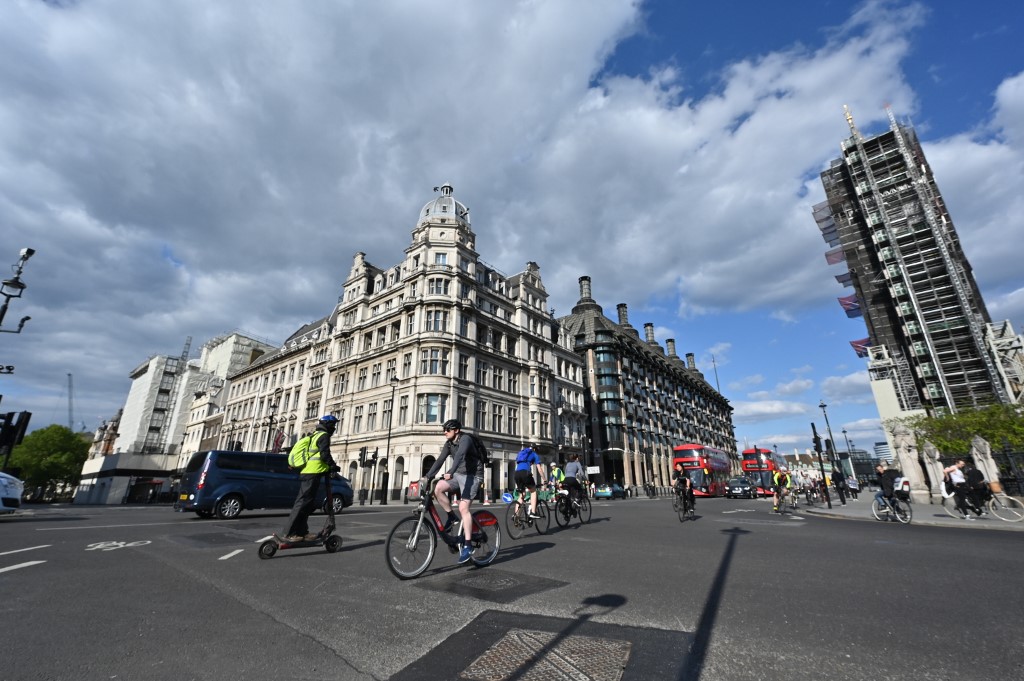 People on various modes of transport including bicycles and a scooter pass through Parliament Square in central London on May 12, 2020, during the novel coronavirus COVID-19 pandemic. (Photo: AFP)
Britain's economy shrank two percent in the first three months of the year, rocked by fallout from the coronavirus pandemic, official data showed Wednesday.
Gross domestic product contracted 2.0 percent in the first quarter compared with the preceding three months to December in the largest slump since the fourth quarter of 2008, the Office for National Statistics said in a statement.
The economy shrank 5.8 percent in March alone, it added.