Chinese mainland charms Taiwan youths with start-up incubator
A start-up incubator on the outskirts of east China's Jiangsu Province is laying out sweeteners for budding entrepreneurs from Taiwan, including office space, business registration, legal consulting and tax preference.
Best of all, it's free.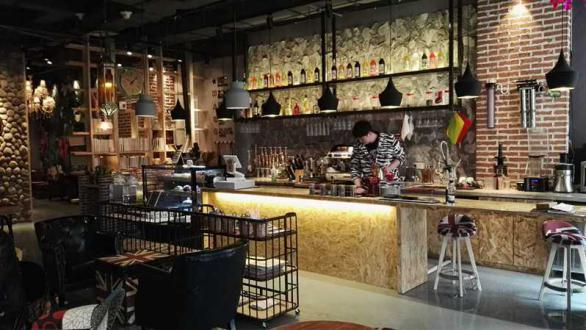 A coffee bar indside the Kunshan Business Incubator for Cross-straits Youth. (Photo via Taiwan Affairs Office of Jiangsu Province)
"We moved into the Kunshan Business Incubator in Jiangsu Province in March 2016. After three years of incubation, we developed from one employee to a medium-sized technology company with 1,500 square meters' production plant. We have also obtained 17 patents," said Ye Junshen, the founder of the Hanshengda Transmission Technology, which benefited from the assistance of the start-up incubator.
The company received financing of 10 million yuan earlier this year, after which they moved into a local industrial park and started mass production with the help of the incubator.
The center, formally called the Kunshan Business Incubator for Cross-straits Youth, is part of China's efforts to back Taiwan's young entrepreneurs. Provinces and cities on the Chinese mainland are rolling out favorable investment policies to help these youths establish their own businesses in a slew of sectors, especially technology-intensive industries.
There are 76 cross-Strait youth employment and entrepreneurship bases throughout the country set up by the Taiwan Affairs Office of the State Council (TAOSC) to bolster young people from Taiwan to weave their entrepreneurial dreams on the mainland, which stand out by offering consultation, financial assistance, as well as preferential measures including tax deductions, expert advice and lectures given by successful entrepreneurs to new arrivals on how to run a business.
Struggle in starting a business on the mainland
"Taiwan youths are generally unfamiliar with the laws and regulations of the Chinese mainland and are not adaptable to many normative systems, even failing to complete basic licensing procedures," noted Zhuo Qiang, operating officer of the Kunshan Business Incubator for Cross-straits Youth.
The toughest hurdle facing young people in starting a business is docking with the mainland market, namely the consumer market and the capital market. Due to lack of marketing knowledge, most Taiwan youths have no idea how to manage a brand, write a business plan or even establish a business model. The acceptance for products and prices on the mainland are also a far cry from those in Taiwan.
Besides, faced with a vastly different commercial environment and business logic on the Chinese mainland, there are a lot of uncertainties over whether their products and pricing strategy can be accepted by local consumers. While the older generation of Taiwan entrepreneurs have an upper hand in manufacturing, they are not sophisticated enough to bolster the young businessmen as most start-ups fall under emerging industries which requires innovation and idea.
Young people from Taiwan should not count on cheap land and lower labor costs on the Chinese mainland to plunge into labor-intensive sectors as is the case for years, said Wang Jianmin, a researcher at the Chinese Academy of Social Sciences' Institute of Taiwan Studies, in an interview with China News Service. "They need to adapt to new circumstances and innovate."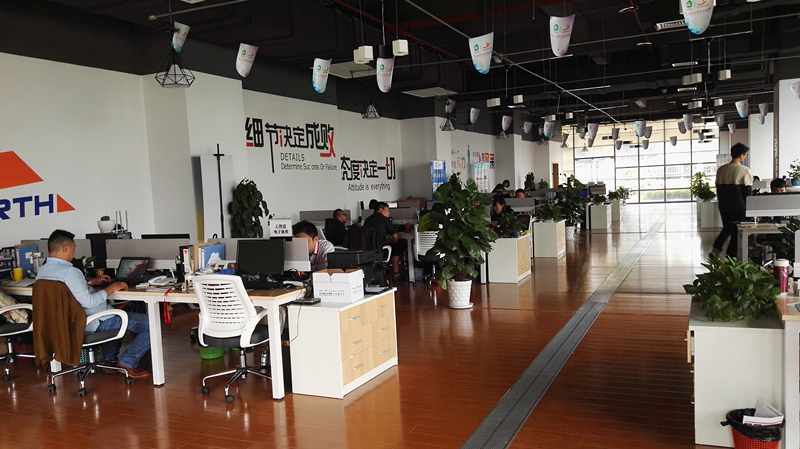 An interior view of the office area at the Kunshan Business Incubator. (Photo via Taiwan Affairs Office of Jiangsu Province)
Purpose of cross-Strait entrepreneurship bases
"Projects accepted by the entrepreneurship base will be observed for six to eight months after they come in, and will later be reviewed by relevant government agencies. Enterprises passing reviews can enjoy independent office space, subsidies, low-interest loans, and even support from angel investors," Zhuo said, adding that the incubator will act as a pimp for the Taiwan youths.
The Kunshan Business Incubator has an open office plan with signboards of companies working there. No conditions are placed on companies intending to register at the incubators.
In addition to providing a conducive environment and one-stop entrepreneurial services, they also provide specific services like business registration, financial and taxation consultation, patent services, legal consultation, and human resources.
"At present, we can provide the following six assistance to young entrepreneurs from both sides of the Taiwan Strait," said Zhuo. "First-class hardware facilities, excellent service environment, preferential policies, powerful mentor lineup, top R&D service platform, and professional operation team. These six services have shored up both entrepreneurs and entrepreneurial projects," he elaborated.
Zhuo said the Kunshan Business Incubator started operations in July 2015 with a total area of 25,000 square meters, and is among the first national-level cross-Strait youth entrepreneurship bases. The incubator has introduced and cultivated 129 cross-Strait youth entrepreneurship projects by July 2018, of which Taiwan projects accounted for more than 70 percent, absorbing an investment of 310 million yuan.
As of April 2019, 76 cross-Strait entrepreneurship bases and pilot sites had been set up on the Chinese mainland. They serve some 2,000 Taiwan-funded enterprises and teams, providing internships and jobs for nearly 10,000 Taiwan youths. In addition there are 70,000 Taiwan youths participating in all sorts of exchange activities, TAOSC spokesperson Ma Xiaoguang went on record to say at a regular news briefing in April.