Aussie dollar jumps, kiwi slumps after inflation data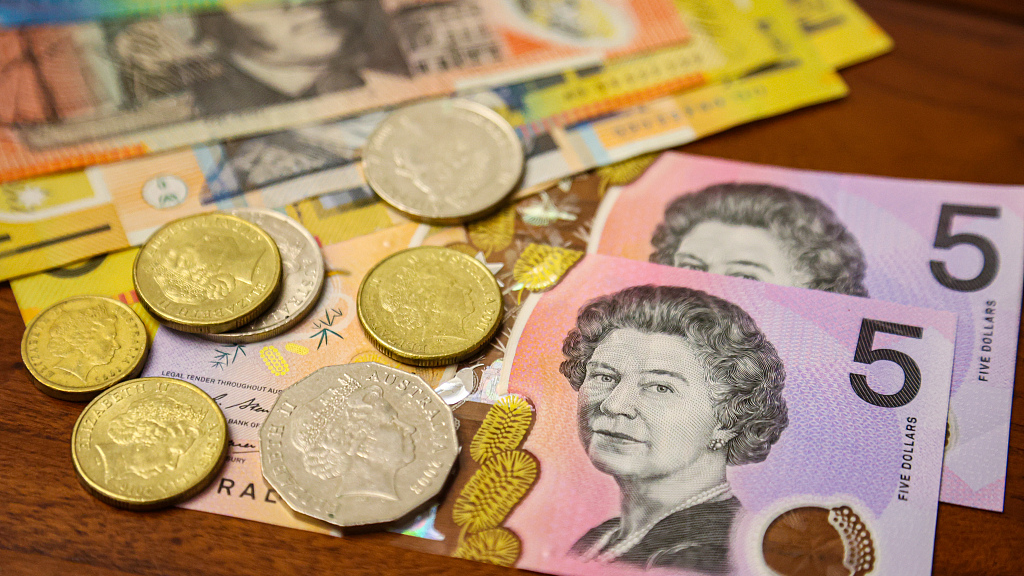 The Australian dollar jumped to a more than five-month high on Wednesday after inflation data came in hotter than expected, while the kiwi slipped after New Zealand's fourth-quarter inflation rose less than what its central bank had forecast.

The euro held near a nine-month peak against the dollar, as traders weighed a rosier growth outlook for the eurozone against growing signs of a looming U.S. recession.
The Aussie rose 0.66 percent to $0.7092, its highest since August, after a shock surge in inflation to a 33-year high last quarter added to the case for the Reserve Bank of Australia to continue raising interest rates.
Meanwhile, the kiwi slid nearly 0.6 percent to $0.6469, after New Zealand's annual inflation of 7.2 percent in the fourth quarter came in below its central bank's 7.5-percent forecast.
"The main message we're taking from it is that we think we've seen the worst of inflation now, and we think inflation has peaked," said Jarrod Kerr, chief economist at Kiwibank.
"We're expecting the cash rate in New Zealand to peak at 5 percent, not 5.5 percent, which is what the Reserve Bank (of New Zealand) is telling us they're going to do, and rates markets are reacting to that change in view."
In other currencies, the euro steadied at $1.0888, near Monday's nine-month high of $1.0927, as a surprisingly resilient eurozone economy and hawkish rhetoric from European Central Bank (ECB) policymakers supported the single currency.
Data on Tuesday showed that eurozone business activity made a surprise return to modest growth in January, indicating the downturn in the bloc may not be as deep as feared.
Expectations of further rate increases from the ECB also aided sentiment. Policymakers are committed to taming inflation, but are split on the size of moves beyond February's likely half-a-percentage point increase.
In the United States, a gloomier outlook is unfolding as signs of an economic slowdown, a result of the Federal Reserve's aggressive rate hikes last year, are starting to show.
U.S. business activity contracted for the seventh straight month in January, though the downturn moderated across both the manufacturing and services sectors for the first time since September.
Against a basket of currencies, the U.S. dollar index eked out a 0.01 percent gain to 101.92, not far from last week's nearly eight-month low of 101.51.
"[The data] just confirms that for one, the resilience in Europe ... and the challenges they've had in terms of energy, have not been as detrimental as some had expected, whilst at the same time, the slowdown in the U.S., in terms of activity, looks to be broadening," said Rodrigo Catril, a currency strategist at National Australia Bank.
The sterling slipped 0.15 percent to $1.2322, while the Japanese yen last bought 130.24 per dollar.