EU, US both want fair partnership: von der Leyen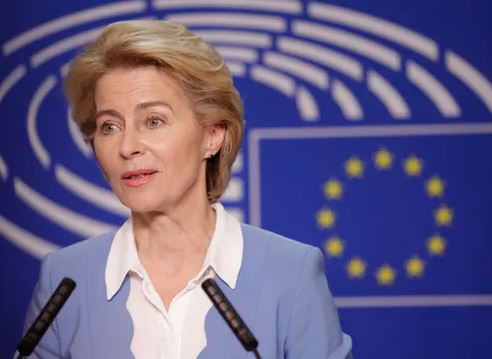 (Photo: AP)

BRUSSELS, Dec. 17 (Xinhua) -- Ursula von der Leyen, president of the European Commission, said on Tuesday that she had a courtesy call with US President Donald Trump and both sides "want a fair partnership".
The chief executive of the European Union (EU) said on Twitter that she and Trump "talked briefly about US-EU relations. I'm convinced, the close friendship and cooperation between Europe and the United States is crucial for mutual success. We both want a fair partnership. Look forward to meeting at the beginning of 2020."
The transatlantic ties have deteriorated over the past several years, with the US president complaining about a number of issues with regard to its traditional European allies, such as the EU's tariff barrier allegedly hurting US farmers.