China to take targeted measures for steady economic growth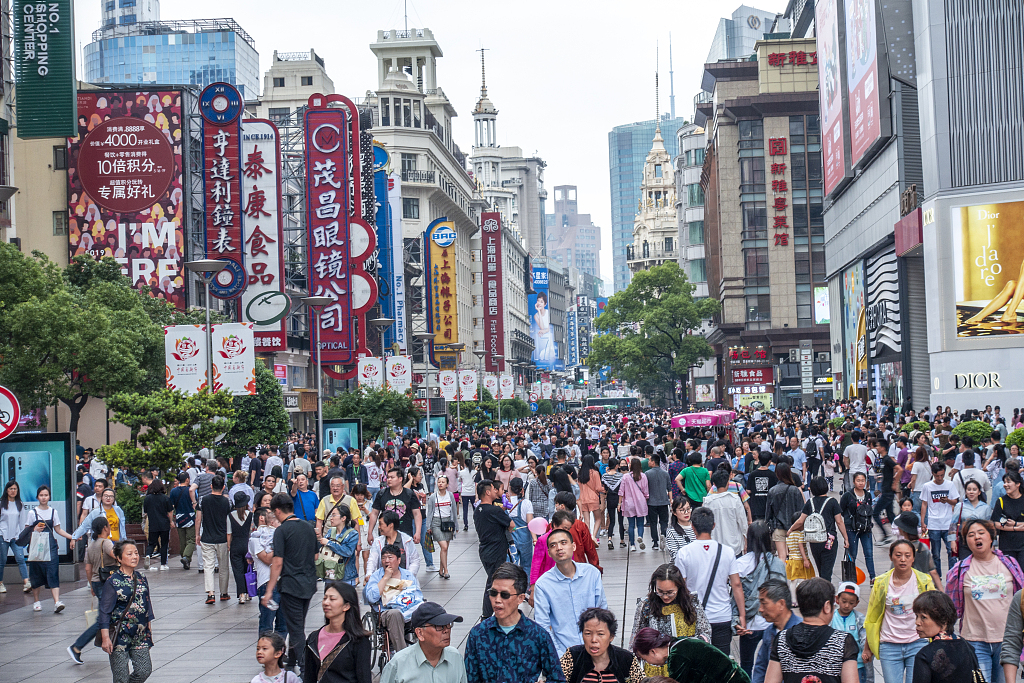 Shoppers make their way through Nanjing Road in Shanghai on May 25, 2019. (Photo: VCG)
BEIJING, Sept. 4 (Xinhua) -- China's State Council Wednesday called for enhanced efforts and targeted measures to keep the country's major economic indicators within an appropriate range.
Further steps will be taken to ensure the stability of employment, the financial sector, foreign trade, foreign investment, domestic investment and expectations, according to a statement released after a State Council executive meeting chaired by Premier Li Keqiang.
The Chinese economy achieved generally stable growth while making further progress in the first half of this year. Facing an increasingly complicated and challenging external environment, China is coming under rising downward economic pressure, the statement said.
Efforts to ensure stable economic performance should be further prioritized with effective use of counter-cyclical adjustment policy tools and targeted measures.
The government will consider expanding enrollment for vocational colleges and technical schools as well as financial support for technical skills training.
The consumer inflation level will be kept generally stable, ensuring stable pork supply and prices, while effective investment will be expanded, with issuance of all the special local government bonds within this year's quota by end-September.
China will continue to implement a prudent monetary policy while carrying out anticipatory adjustments and fine-tuning, according to the statement.
Policy tools such as overall and targeted cuts of required reserve ratios will be taken in a prompt manner to encourage financial institutions to channel more capital into inclusive financing, enhancing support for the real economy, small and micro firms in particular.
The meeting urged acceleration in issuance and use of special local government bonds. New additional bonds quota for the next year can be delivered ahead of the original schedule.
The bonds should be mainly used to finance transport infrastructure projects like railways and urban parking lots, energy projects such as natural gas networks and storage facilities, as well as environmental protection and social security projects.
The fund must not be used for land stocking, real estate development, debt swaps and projects that can be commercially operated, the statement said.