First e-commerce cargo air route launched between Hangzhou, Moscow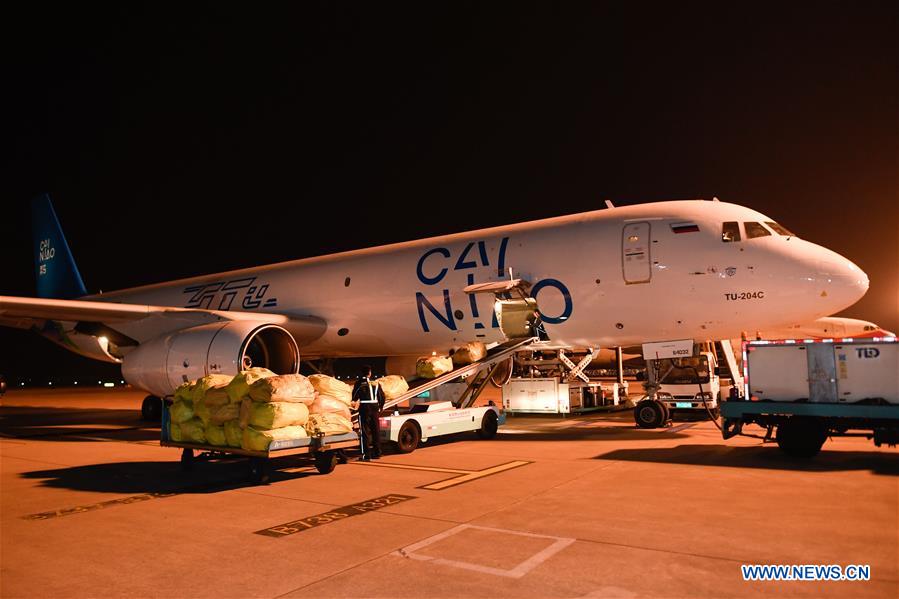 Staff members load cargos to the aircraft Cainiao at Xiaoshan International Airport in Hangzhou, east China's Zhejiang Province, Oct. 30, 2019. (Photos: Xinhua)
HANGZHOU, Oct. 30 (Xinhua) -- The first direct e-commerce cargo air route was launched on Wednesday to link the eastern Chinese city of Hangzhou with Moscow, Russia.
At 3 a.m. Wednesday, the cargo flight operated by Cainiao Network, the delivery arm of Chinese e-commerce powerhouse Alibaba, took off from Hangzhou Xiaoshan International Airport to Moscow. The trip takes about 12 hours.
There will be one flight per day, but two per day around the annual shopping spree on Nov. 11, making the e-commerce cargo air route the busiest between China and Russia, Cainiao said.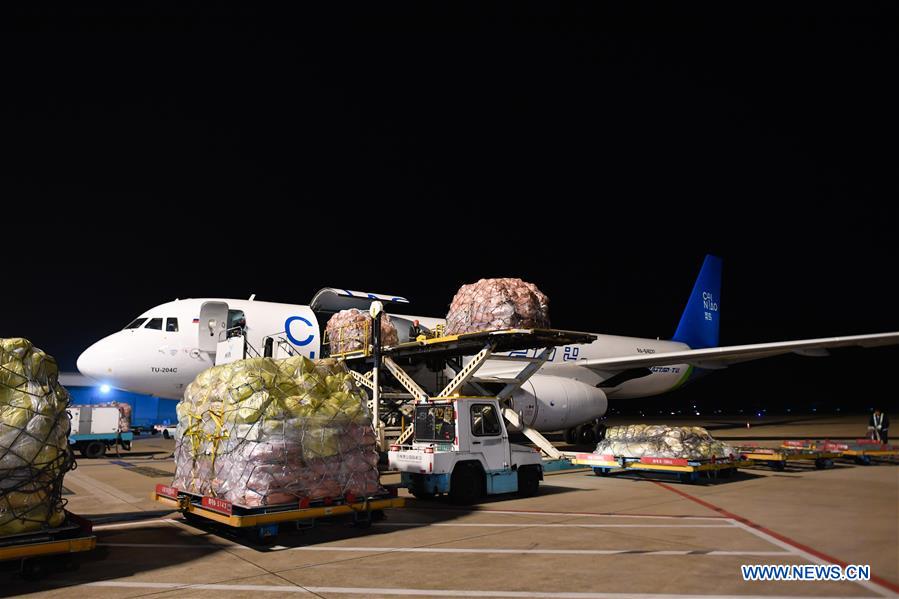 Staffs load cargos to the aircraft Cainiao at Xiaoshan International Airport in Hangzhou, east China's Zhejiang Province, Oct. 30, 2019.
Some frequent Russian buyers of Chinese goods on Alibaba's global online retail platform can enjoy the air service without additional costs, which can reduce the whole logistics time to 10 days from 50 days through surface mail.
During the annual online shopping festival, Cainiao will launch more than 100 chartered flights to send goods to cities in Europe and Southeast Asia, including Moscow, Liege, Riga and Kuala Lumpur, said Zhao Jian, general manager of Cainiao International.