Dow plunges over 600 points as sell-off accelerates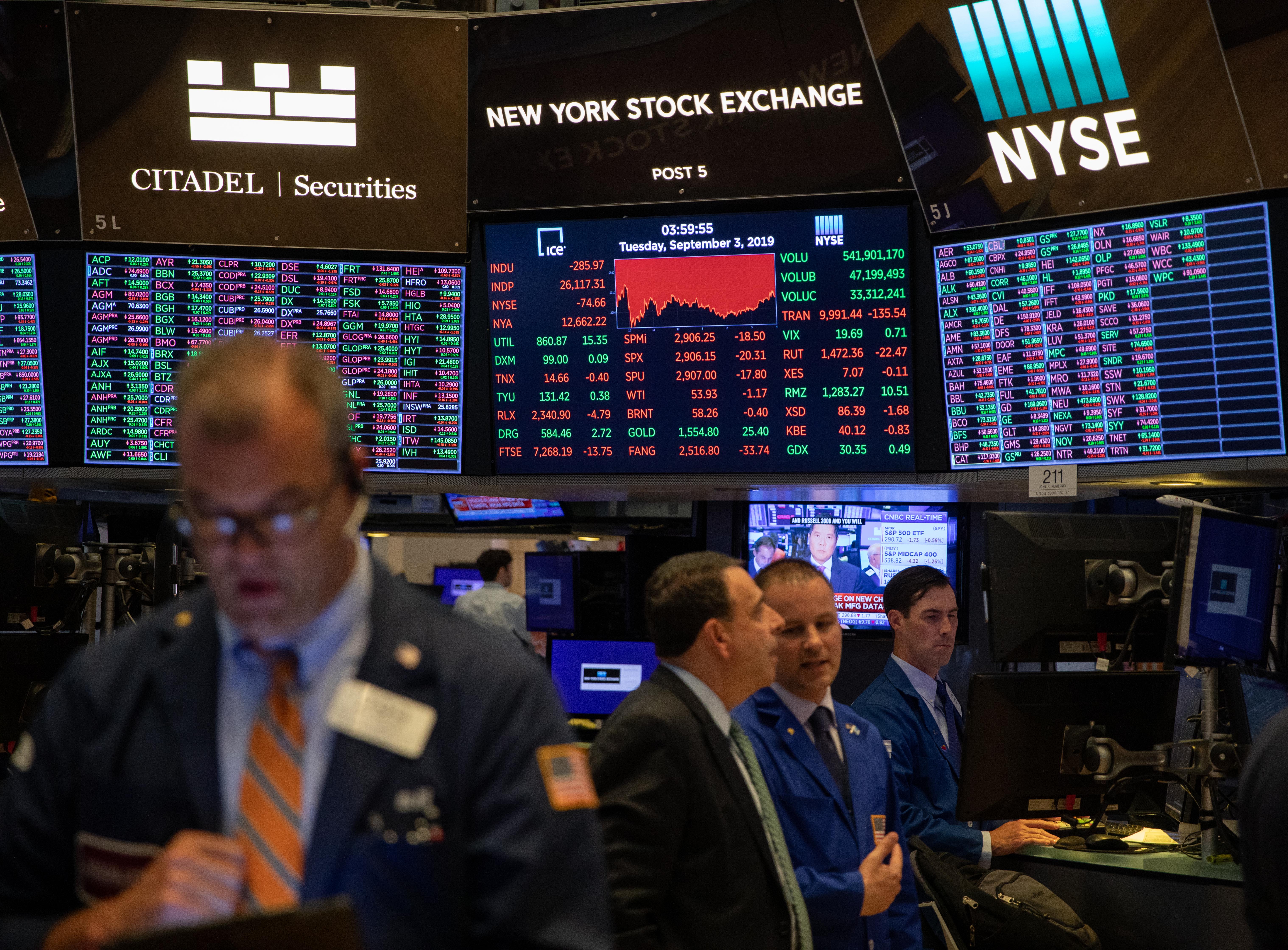 (Photo: Xinhua)
NEW YORK, May 1 (Xinhua) -- U.S. stocks traded sharply lower with the Dow down more than 600 points at midday Friday as sell-off accelerated on Wall Street.
The Dow Jones Industrial Average slumped 603.04 points, or 2.48 percent, to 23,742.68. The S&P 500 dipped 86.04 points, or 2.95 percent, to 2,826.39. The Nasdaq Composite Index slid 301.64 points, or 3.39 percent, to 8,587.91.
All 11 primary S&P 500 sectors fell, with energy down more than 5 percent, the worst-performing group.
Amazon shares tumbled 8 percent at midday, weighing on market. The U.S. e-commerce giant on Thursday posted a first-quarter profit that missed analysts' expectations and pledged to spend its entire second-quarter operating profit on coronavirus response.
Shares of other big tech names, including Facebook, Apple, Netflix and Google-parent Alphabet, were also under pressure.
Wall Street's major averages ended lower on Thursday after data showed the United States shed about 30 million jobs in six weeks, as lockdown measures began to bite across the nation.