EU nominates Bulgaria's Georgieva as its candidate for next IMF chief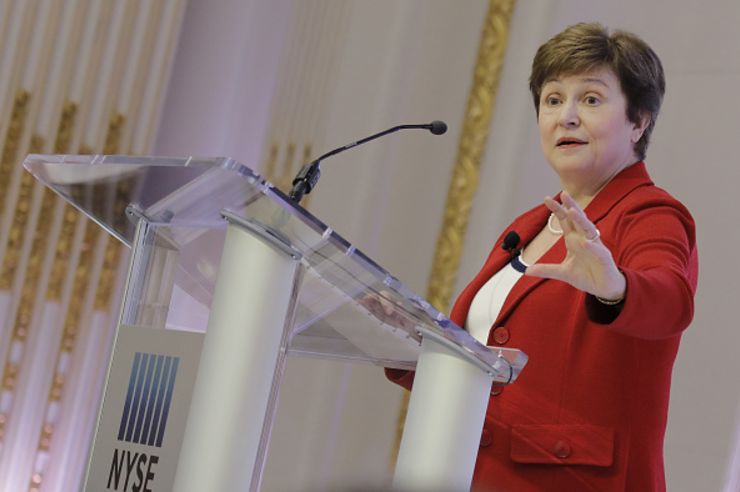 Kristalina Georgieva, chief executive officer of The World Bank Group. (Photo: Agencies)
FRANKFURT, Aug. 2 (Xinhua) -- The European Union has nominated Kristalina Georgieva as its candidate for the next president of the International Monetary Fund (IMF) following long hours of votes on Friday.
Jean-Claude Juncker, president of the European Commission, congratulated Georgieva on her nomination in a tweet. "You have all of the qualities needed to make an effective contribution to the IMF's mission," Juncker said.
Georgieva, a 66-year-old Bulgarian national, is serving as chief executive of the World Bank.
Other shortlisted candidates from the EU include former Dutch finance minister Jeroen Dijsselbloem, who also congratulated Georgieva in a tweet. Olli Rehn, governor of the Bank of Finland, pulled out of vote on Friday afternoon.
Last month, Christine Lagarde announced her resignation from the IMF president position with effect from Sept. 12, 2019. She is set to replace Mario Draghi to head the European Central Bank later this year.
IMF member countries can make nominations until September 6. The IMF board then aims to complete the selection process by October 4.
The position of IMF chief has always been held by Europeans while the head of the World Bank has traditionally been American, an informal arrangement that has stayed in place for over seven decades.