Macao's gaming revenue down by 8.6 pct in August
MACAO, Sept. 3 (Xinhua) -- Macao's gaming industry revenue decreased by 8.6 percent year-on-year in August, the special administrative region's gaming industry watchdog said here on Tuesday.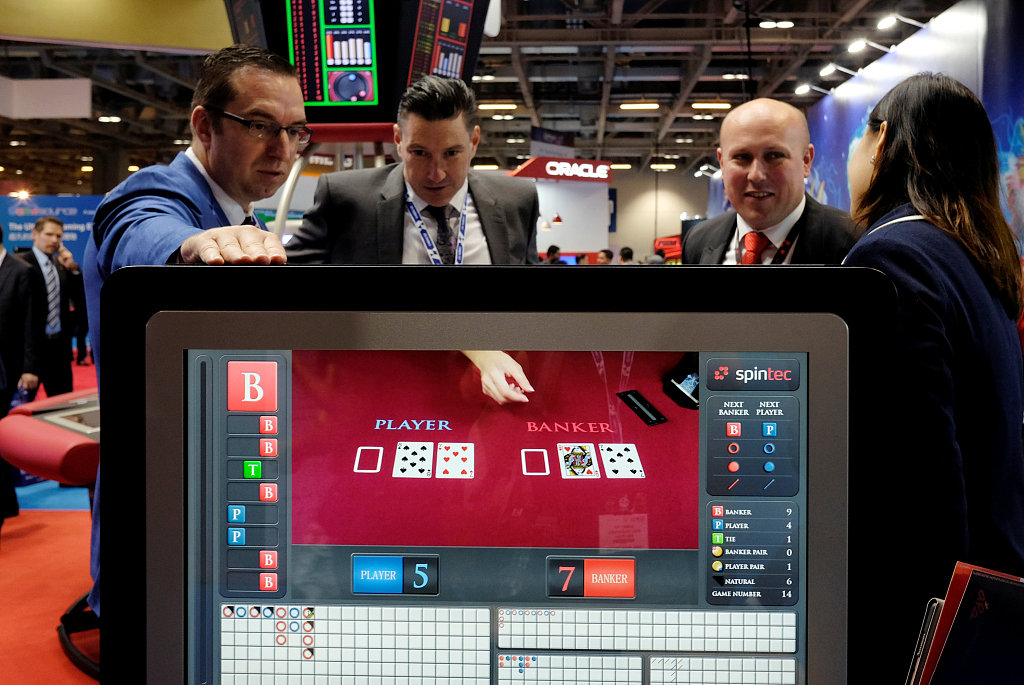 Exhibitors stand behind a monitor broadcasting gaming at Gaming Expo Asia in Macau, China May 15, 2018. (File photo: VCG)
Macao's Gaming Inspection and Coordination Bureau said in its latest report that the gaming revenue was 24.26 billion patacas (about 3.00 billion U.S. dollars) in August this year. The accumulated revenue in 2019 reached 198.22 billion patacas (about 24.53 billion dollars), down by 1.9 percent year-on-year.
Macao's monthly gaming revenue had kept a year-on-year growth for 29 consecutive months since August 2016. But the trend was ended as it recorded a decrease of 5 percent year-on-year in January 2019.
Since then, the monthly gaming revenue growth rate had fluctuated and recorded positive in February, May and June, but negative in March, April, July and August.